Administration Continues to Highlight CLPHA Members' Efforts to Increase Broadband Access for Low-Income Families
Vice President of the United States Kamala Harris recently traveled to Charlotte, North Carolina and visited CLPHA Member INLIVIAN's Carole A. Hoefener Center to promote the Biden-Harris Administration's investments in affordable, high-speed internet through the Affordable Connectivity Program. The INLIVIAN team jumped into action to assist the White House team with the event with less than 72 hours' notice. In that time the Center's Curry Family Court was transformed into a great hall befitting the Vice President. 
About the Affordable Connectivity Program, the Vice President said, "We created this program because we know when we connect folks with high-speed Internet, it is also a connection to opportunity — the opportunity to live a healthier, happier, and more prosperous life and, importantly, more affordable lives." INLIVIAN Board Chair Ray McKinnon added, "This conversation is important. I was really excited that we're having it here at the Carole Hoefener Center. Whether it's helping our families look for a job or whether it's one of our kids filling out the application for FAFSA, we cannot continue to serve our families well if we are not helping to ensure that they have access to safe and reliable broadband."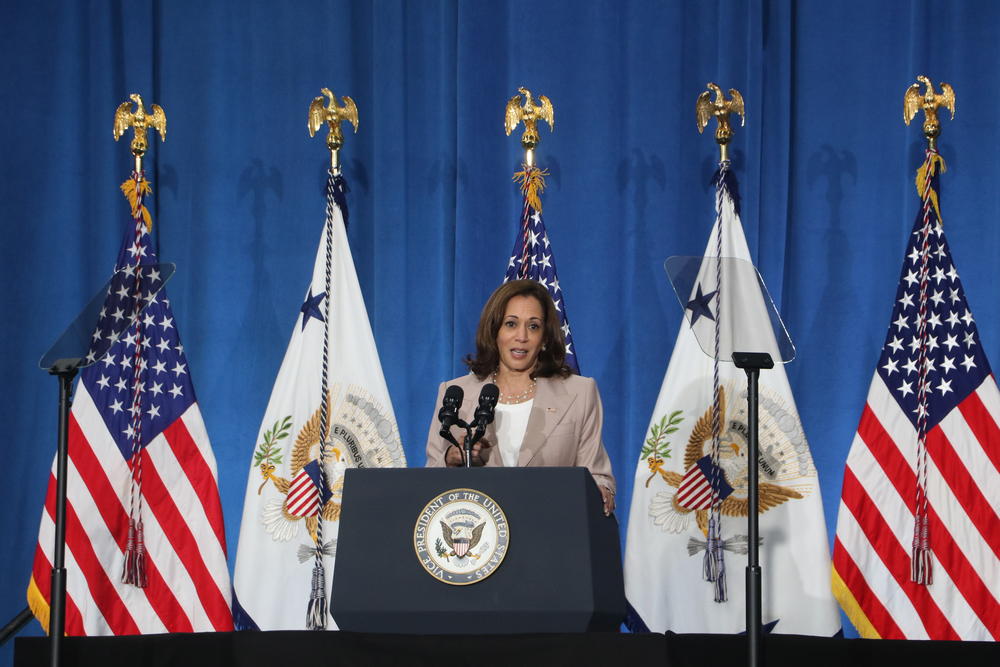 The Biden-Harris Administration recognizes that public housing authorities offer the most effective avenue to connect the highest number of low-income families to broadband access and accomplish the goals of the Affordable Connectivity Program. At CLPHA's 8th Annual Housing Is Summit in May, Federal Communications Commission (FCC) Commissioner Geoffrey Starks noted this point in his remarks: "When I look at the data where we can reach more vulnerable households…, I consistently come back to housing. I see a clear synergy between housing and connectivity; if we are helping a family secure housing, we should be able to help them secure an internet connection as well."
In addition to promoting the Affordable Connectivity Program at INLIVIAN in Charlotte, administration officials recently visited Nickerson Gardens, a property of the Housing Authority of the City of Los Angeles (HACLA), a CLPHA member. With over 1,000 units, Nickerson Gardens is the largest public housing community west of the Mississippi River. They reported that the ACP Pilot Program had connected 78 percent of Nickerson Garden's units to the internet. 
Earlier this summer, FCC Chairwoman Jessica Rosenworcel also named the Jersey City Housing Authority (JCHA), a CLPHA member, and its executive director Vivian Brady-Phillips as an exemplary PHA working on digital inclusion. CLPHA highlighted both HACLA and JCHA during this year's Housing Is Summit.
CLPHA has worked closely with the FCC to help shape the administration's broadband connectivity programs through direct dialogue with members of Congress and submitted comments throughout the regulatory process. CLPHA has also been a long-time proponent for digital equity through working with partners, disseminating information via webinars, spotlighting promising practices at conferences, and conducting outreach on opportunities. Our members across the country lead the way for providing low- or no-cost high-speed internet access and digital devices in their communities, and Vice President Harris's choice visit to INLIVIAN reiterates that public housing authorities are at the vanguard of this crucial connectivity work.