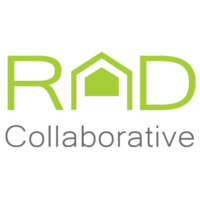 RAD was initially authorized with a unit cap of 60,000 in the FY12 appropriations bill, which has since been lifted to 455,000 in the FY18 appropriations bill. In order to meet the demand for RAD, CLPHA strongly supports eliminating the RAD cap.

"Our mission is quality, well-maintained homes for people of limited means, and we are doing everything we can to make sure folks know that we're not wavering from that mission," said Minneapolis Public Housing Authority (MPHA) Interim Executive Director/CEO Tracey Scott in an interview with MPR, Minnesota's public radio station.

In "Austin Goes All in with RAD" Affordable Housing Finance's Donna Kimura covers the Housing Authority of the City of Austin's (HACA) progress in converting its 1,839 public housing units to project-based rental assistance through the RAD program. Now 80 percent complete after three years, HACA is on track to complete its portfolio conversion in the next year and a half.

Registration Now Open! Join the RAD Collaborative's Fall 2019 Southeast Regional Convening in Greensboro, NC from September 11-13. It will be an early chance to learn about HUD's latest RAD notice revisions (RADRev4) directly from Recap Office and other top HUD officials, the latest RAD and Section 18 redevelopment practices, and tips from PHAs and practitioners engaged in repositioning efforts.