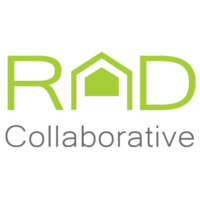 RAD was initially authorized with a unit cap of 60,000 in the FY12 appropriations bill, which has since been lifted to 455,000 in the FY18 appropriations bill. In order to meet the demand for RAD, CLPHA strongly supports eliminating the RAD cap.

From the City of Fort Worth, TX's website:
Fort Worth Housing Solutions will open Campus Apartments, its newest affordable housing community, near Tarrant County College-South Campus in late March.
The 224-unit community features 10 market-rate units and 214 units for households earning less than 60 percent of the area's median income. Fifteen of the affordable units will be new homes for families relocating from Butler Place Apartments under HUD's Rental Assistance Demonstration program.

Yesterday, CLPHA submitted comments on the Draft Revision 4 to the Rental Assistance Demonstration Notice regarding conversion of Section 202 project rental assistance contracts, which were prepared with our counsel, Reno & Cavanaugh, PLLC. The comments underscore CLPHA members' depth of experience across all aspects of RAD and CLPHA's unique qualifications to comment on the RAD 4 notice, and include a series of observations, suggestions, and requests for clarity of certain individual Notice provisions.

The Trump Administration released its fiscal year 2020 (FY20) budget proposal today, with more specific numbers expected early next week. The current version includes a request for $44.1 billion in discretionary funding to the Department of Housing and Urban Development (HUD), an $8.7 billion or 16.4 percent decrease from current funding levels.