Public housing residents are not only economically disenfranchised, but also experience higher rates of chronic conditions and diagnoses such as heart disease, diabetes, asthma, and anxiety/depression. PHAs and their health partners can improve low-income people's health and wellbeing by enhancing built environments, providing preventative health resources, and increasing access to healthcare services.
PHAs have led numerous efforts to improve environmental health for their residents. From improving safety of built environments through renovation and new construction to the formation of cross-system partnerships that help residents increase physical activity and improve nutrition, PHAs consider health and wellness top priorities.
Older adults and people with disabilities comprise more than half of Americans in public housing. PHAs carefully design innovative ways to serve the varied needs of the elderly through collaborative programming, dedicated staffing, and accessible design.
Most HUD-assisted households rely on Medicaid for basic healthcare. PHAs are increasingly working with health system partners like Medicaid agencies and managed care organizations to better align the provision of housing assistance and healthcare service delivery.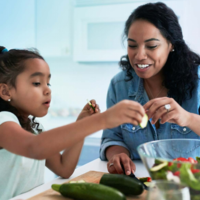 Strategize, Start, Sustain The Evolution of PHA Health Initiatives
PHAs are taking their role in public health seriously. Stable, healthy housing is a central social determinant of health as stable housing at the individual and community level often drives health outcomes.
Public housing authorities (PHAs) serve the housing needs of the nation's lowest income families with public housing and housing vouchers. Given this mission, PHAs are positioned to impact the health and well-being of nearly one-quarter of low-income individuals, many of whom were formerly homeless or otherwise experienced housing instability. Moreover, PHAs house two-fifths of low-income older adults and 2.5 million low-income individuals with disabilities, populations which have grown substantially as a portion of PHA residents over the past decade and have higher health needs . PHAs are increasingly identifying resident health as a critical component of carrying out their mission and they are uniquely situated to support residents in this way. 
Over half of PHAs surveyed are engaged in resident health initiatives, and have a multitude of cross-sector partners with at variety of strategic goals. To better understand how PHAs have built, grown, and sustained these efforts, we conducted a qualitative study with the Public & Affordable Housing Research Corporation (PAHRC) examining the evolution of PHAs' health initiatives and ways PHAs incorporate health into their organizational priorities and activities. 

From WHYY Philadelphia: The Ruth L. Bennett Homes, with 261 family units, is the largest federally subsidized public housing development in Chester. The homes, which require tenants to make less than a certain amount to reside there, already serve a vulnerable population. When the pandemic struck, they faced further financial hardships, and keeping food on the table became a challenge.

From the Housing Authority of the City of Pittsburgh's press release: In 2016, representatives of the Housing Authority of the City of Pittsburgh (HACP) began working with representatives of a start-up nonprofit organization to help address food insecurity in public housing. They didn't know it at the time, but their partnership would end up connecting thousands of low-income families with...

Prompted by suggestions from CLPHA on the need to provide guidance to PHAs on ensuring access to vaccinations for residents and staff, HUD will host a series of webinars in April focused on vaccine access. The second webinar on April 21 will feature a presentation from the Housing Authority of the City of Austin on their efforts to help their residents access vaccines.