Public housing residents are not only economically disenfranchised, but also experience higher rates of chronic conditions and diagnoses such as heart disease, diabetes, asthma, and anxiety/depression. PHAs and their health partners can improve low-income people's health and wellbeing by enhancing built environments, providing preventative health resources, and increasing access to healthcare services.
PHAs have led numerous efforts to improve environmental health for their residents. From improving safety of built environments through renovation and new construction to the formation of cross-system partnerships that help residents increase physical activity and improve nutrition, PHAs consider health and wellness top priorities.
Older adults and people with disabilities comprise more than half of Americans in public housing. PHAs carefully design innovative ways to serve the varied needs of the elderly through collaborative programming, dedicated staffing, and accessible design.
Most HUD-assisted households rely on Medicaid for basic healthcare. PHAs are increasingly working with health system partners like Medicaid agencies and managed care organizations to better align the provision of housing assistance and healthcare service delivery.
Please contact CLPHA's Health Research and Policy Manager, Steve Lucas (slucas@clpha.org) with inquiries about our housing and health work.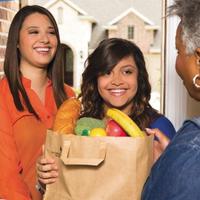 CLPHA Research: Surveying Public Housing Authorities' Health Partnerships
Housing and health systems need to work together. Public housing authorities (PHAs) are significant providers of housing to those in need, offering the health sector scale and expertise. Little was known about how PHAs worked with the health sector writ large. By surveying PHAs across the country, we found that most are engaged in a wide range of partnerships with different health organizations that address various target populations and health priorities. Barriers to housing-health collaboration, such as funding and staffing capacity, can be overcome with cross-system partnerships that seek to address these needs.

Surveys by the Council of Large Public Housing Authorities (CLPHA) and the Public & Affordable Housing Research Corporation (PAHRC) sought to learn more about the prevalence and types of health partnerships large public housing authorities are implementing to serve the health care needs of their residents.

From Yahoo! Finance: Today, Washington State Governor Jay Inslee, U.S. Senator Maria Cantwell of Washington, U.S. Representative Rick Larsen, Everett Mayor Cassie Franklin and other luminaries gathered to celebrate the groundbreaking of the first phase of Compass Health's Broadway Campus Redevelopment, a state-of-the-art regional center designed to bring together a full continuum of...

Last week, CLPHA was invited to present at a half-day symposium on health and housing hosted by the Center for Budget and Policy Priorities in Washington, D.C.

From FOX 31 Denver: Denver Health Medical Center is about to try something that just a few hospitals in the entire country are doing. It doesn't have anything to do with new technology or a new procedure. Instead, the hospital is about to offer some of its most vulnerable patients housing. "It's really exciting to be part of a new way of thinking to try to help...