Public housing residents are not only economically disenfranchised, but also experience higher rates of chronic conditions and diagnoses such as heart disease, diabetes, asthma, and anxiety/depression. PHAs and their health partners can improve low-income people's health and wellbeing by enhancing built environments, providing preventative health resources, and increasing access to healthcare services.
PHAs have led numerous efforts to improve environmental health for their residents. From improving safety of built environments through renovation and new construction to the formation of cross-system partnerships that help residents increase physical activity and improve nutrition, PHAs consider health and wellness top priorities.
Older adults and people with disabilities comprise more than half of Americans in public housing. PHAs carefully design innovative ways to serve the varied needs of the elderly through collaborative programming, dedicated staffing, and accessible design.
Most HUD-assisted households rely on Medicaid for basic healthcare. PHAs are increasingly working with health system partners like Medicaid agencies and managed care organizations to better align the provision of housing assistance and healthcare service delivery.
Please contact CLPHA's Health Research and Policy Manager, Steve Lucas (slucas@clpha.org) with inquiries about our housing and health work.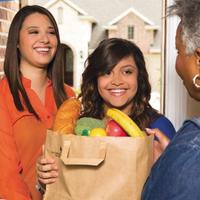 CLPHA Research: Surveying Public Housing Authorities' Health Partnerships
Housing and health systems need to work together. Public housing authorities (PHAs) are significant providers of housing to those in need, offering the health sector scale and expertise. Little was known about how PHAs worked with the health sector writ large. By surveying PHAs across the country, we found that most are engaged in a wide range of partnerships with different health organizations that address various target populations and health priorities. Barriers to housing-health collaboration, such as funding and staffing capacity, can be overcome with cross-system partnerships that seek to address these needs.

Surveys by the Council of Large Public Housing Authorities (CLPHA) and the Public & Affordable Housing Research Corporation (PAHRC) sought to learn more about the prevalence and types of health partnerships large public housing authorities are implementing to serve the health care needs of their residents.

HUD's Office of Lead Hazard Control and Healthy Homes has announced $324 million in available Lead Hazard Reduction grants intended to help local governments and certain state and tribal governments to identify and control lead-based paint hazards in low-income, privately-owned (unassisted) pre-1978 housing.
Visit www.hud.gov/lead to learn more, including upcoming webinars about applying.

In an article for
NBCNews.com
, reporter Suzy Khimm spotlighted new legislation from Congressman Jesus Garcia (D-IL) that requires combination carbon monoxide and smoke detectors in public and assisted housing units and authorizes $300 million ov

From the San Antonio Current:
"Garcia Street Urban Farm, a 4.1-acre farm designed to bring fresh produce and food education to San Antonio's East Side, broke ground Wednesday morning. 
The farm, which cost an estimated $500,000, will be managed via a partnership between San Antonio Housing Authority (SAHA), San Antonio College's Eco Centro and other community stakeholders.