Home
Latest News

1.27.22
Report, Research
The Joint Center for Housing Studies (JCHS) of Harvard University published its annual report, America's Rental Housing 2022, describing a "surging rental market, starkly divided by race and renter income." Key Findings Rental markets rebounded rapidly – Marked by low vacancy rates...

1.27.22
CLPHA Newsletter

1.27.22
At the first monthly CLPHA membership call of 2022, we preview priorities from HUD and updates on the legislative and appropriations process.
Current Issues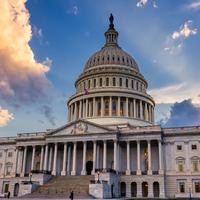 On August 24, the House voted on a party line vote of 220 - 212 to approve an historic $3.5 trillion budget resolution. It included $339 billion targeted to housing investments, which represents $7 billion more than the Senate authorized committee level.  The budget resolution is only a framework and does not include details about how the authorization will be appropriated. On October 18, the Senate Appropriations Committee released the remaining nine fiscal year 2022...
Join CLPHA
CLPHA members represent the nation's largest public housing authorities, who together manage nearly 40 percent of all public housing and administer more than a quarter of the Housing Choice Voucher program.
Become a member