Home
Latest News

5.13.21
CLPHA Newsletter

5.12.21
Members Making News
Congratulations to the four CLPHA members named to HUD's second cohort of the Moving to Work (MTW) program expansion! The CLPHA members are: Akron Metropolitan Housing Authority (OH) Housing Authority of the City of Asheville (NC) Fort Wayne Housing...

5.12.21
Members Making News
Congratulations to the five CLPHA members that were each awarded $2.3 million HUD Jobs Plus Grants! The CLPHA members are: Detroit Housing Commission (MI) Housing Authority of the City of Goldsboro (NC) Wilmington Housing Authority (NC)...
Current Issues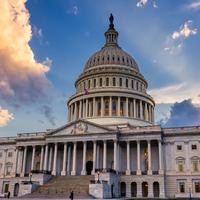 On April 9, 2021, the Biden administration released a preview of its FY22 budget request to Congress. The administration is expected to release its full budget request some time in spring 2021.
Join CLPHA
CLPHA members represent the nation's largest public housing authorities, who together manage nearly 40 percent of all public housing and administer more than a quarter of the Housing Choice Voucher program.
Become a member