Home
Latest News

10.23.20
CLPHA Member Update, CLPHA Advocacy
CLPHA and Reno & Cavanaugh have drafted comments on the notice "30-Day Notice of Proposed Information Collection: Project Based Vouchers," a follow up to a December 2019 notice in which HUD sought comment on changes to a proposed form that would collect...

10.22.20
CLPHA Newsletter

10.21.20
Members Making News
As Kent, Wash. public schools opened virtually in September due to the COVID-19 pandemic, local families faced the complicated problems parents across the country are navigating: how to facilitate remote schooling for their children while working remotely themselves, or finding supervision for...
Current Issues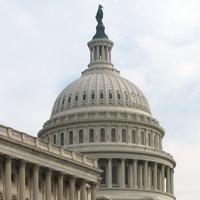 On February 10, 2020,  the Trump Administration released its fiscal year 2021 Budget Proposal, which includes a $41.3 billion request for the Department of Housing and Urban Development, a 15 percent reduction from enacted FY 2020.  On July 8, the House Appropriations Subcommittee on Transportation, Housing and Urban Development and Related Agencies (THUD) released their FY21 funding bill.  On July 14, 2020, the U.S. House of Representatives Committee on Appropriations  passed out of...
Join CLPHA
CLPHA members represent the nation's largest public housing authorities, who together manage nearly 40 percent of all public housing and administer more than a quarter of the Housing Choice Voucher program.
Become a member