Home
Latest News

1.19.22
Announced as part of Biden-Harris Administration's Maternal Health Call to Action, CLPHA held a special Martin Luther King Jr. Day event on the intersection of racial inequities, housing insecurity, and maternal health outcomes. This hour-long webinar includes presentations and discussions on this...

1.13.22
CLPHA Newsletter

1.12.22
Members Making News
From Columbus Metropolitan Housing Authority CEO Charles Hillman's op-ed in The Columbus Dispatch: The Columbus Dispatch, in partnership with The Columbus Foundation, deserves praise for presenting the Columbus Conversation: "Can People Afford to Live Here?" on Dec. 14. The community forum...
Current Issues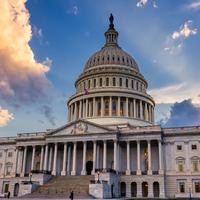 On August 24, the House voted on a party line vote of 220 - 212 to approve an historic $3.5 trillion budget resolution. It included $339 billion targeted to housing investments, which represents $7 billion more than the Senate authorized committee level.  The budget resolution is only a framework and does not include details about how the authorization will be appropriated. On October 18, the Senate Appropriations Committee released the remaining nine fiscal year 2022...
Join CLPHA
CLPHA members represent the nation's largest public housing authorities, who together manage nearly 40 percent of all public housing and administer more than a quarter of the Housing Choice Voucher program.
Become a member