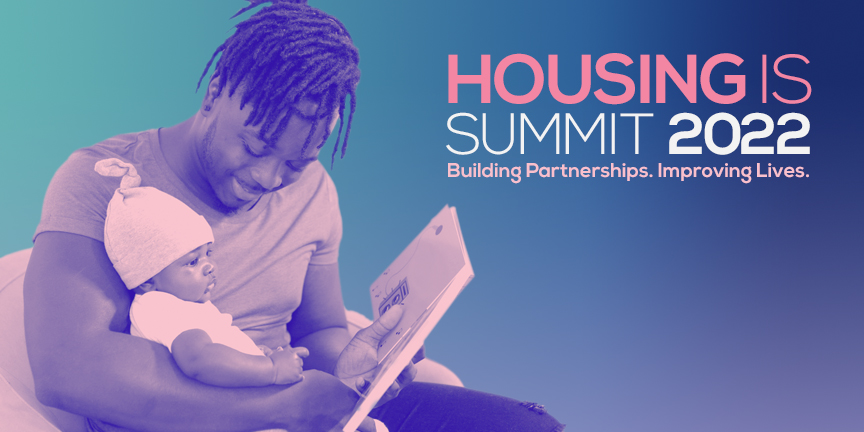 Save the Date for CLPHA's Housing Is Summit!
Washington, D.C. | In-Person & Virtual
Mark your calendars for the Council of Large Public Housing Authorities' 8th annual
Housing Is Summit
, the preeminent event dedicated to collaboration among the housing, education, and health sectors. The Summit is a time for partners—current and emerging—to come together to learn from each other, share best practices, and forge new collaborations.
Spanning two days and featuring sessions focused on the intersection of housing, education, and health, CLPHA's 2022 Housing Is Summit will share lessons learned in cross-sector collaboration, including deep dives into systems change, embedding equity practices, and the long-standing disparate impacts on low-income individuals and families that have deepened due to the COVID-19 pandemic.
We are excited to (hopefully) gather in-person for the first time since 2019. The conference experience is always enhanced by meeting someone new during a meal, chatting with your peers, and networking between sessions. But we have also learned the value of virtual gatherings—we will be offering both options and will provide more details when registration opens.
REGISTRATION
Conference registration for both in-person and virtual attendance will open in the coming months! There will be an early bird rate available through Friday, January 14, and CLPHA members will receive 50% off registration.
VENUE
The 2022 Summit will be hosted in Washington, D.C. at the National Housing Center in the heart of a vibrant restaurant, shopping, and business district. The hotel room block for the Summit will open at the same time as registration.
SPONSORSHIPS
The
Housing Is
Summit will be offering sponsorship opportunities to companies and organizations interested in supporting the Summit. We have an exciting array of partnership opportunities that will enhance the event and allow sponsors to demonstrate their commitment to cross-sector collaboration and innovation. If your organization or company is interested in being contacted regarding Summit sponsorships, please contact us at
housingis@clpha.org.
SESSION PROPOSALS
We are accepting breakout session proposals for the 2022 Summit --
learn more here
. Session proposals will be due November 5, 2021.
The Housing Is Initiative, led by the Council of Large Public Housing Authorities, helps build a future where systems work together to improve life outcomes.
Fragmented service delivery systems and siloed policymaking often fail to address the needs of low-income individuals and families holistically, resulting in stagnant outcomes and costly inefficiencies. CLPHA's Housing Is Initiative is based on the premise that systems can better meet these needs and improve life outcomes when they work together.