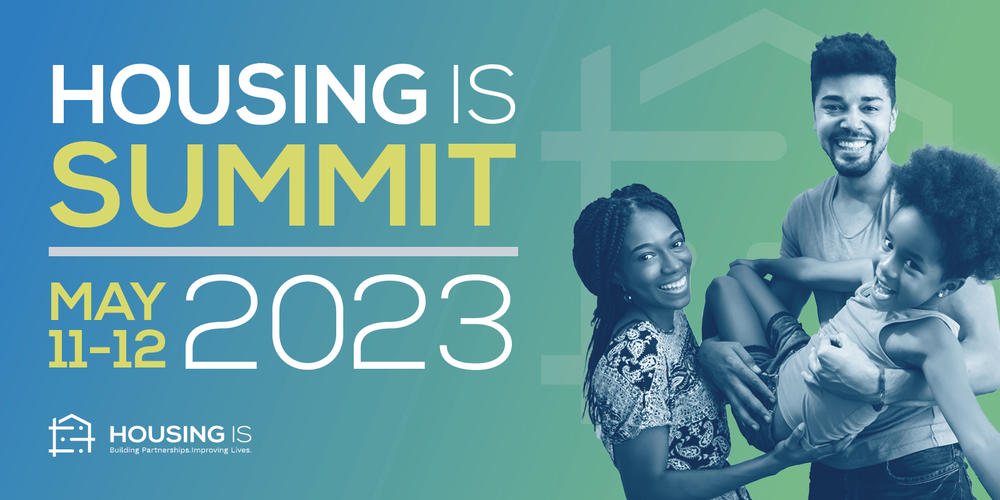 CLPHA's Housing Is Summit
May 11-12, 2023: In-Person | Washington, D.C.
May 16-17, 2023: Virtual | Zoom
Summit Keynote Speaker Just Announced!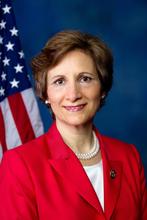 CLPHA is pleased to announce that Congresswoman Suzanne Bonamici (D-OR) will give keynote remarks at CLPHA's Housing Is Summit on the morning of May 11!
Register Now for CLPHA's In-Person Housing Is Summit!
Registration is now open for the Council of Large Public Housing Authorities' 9th annual Housing Is Summit, the preeminent event dedicated to collaboration among the housing, education, and health sectors. The Summit is a time for partners—current and emerging—to come together to learn from each other, share best practices, and forge new collaborations.
Spanning two days on May 11-12 and featuring sessions discussing policy, on-the-ground work, funding ideas, and research focused on the intersection of housing, education, and health, the Summit will share lessons learned in cross-sector collaboration, including deep dives into systems change, embedding equity practices, and case studies for attendees to replicate in their communities.
As always, we are pleased to offer three breakout session tracks: Housing Is Education, Housing Is Health, and Housing Is Partnerships. Learn more about our 2023 breakout sessions here.
Registration is only open for the in-person Summit, held May 11-12 in Washington, D.C. Joining us in person will allow attendees to gain the most benefit, both from interactions with speakers and other attendees, particularly with real-time participation for plenary sessions. Registration for our separate virtual Summit sessions held May 16-17 via Zoom will open later this spring.
We are offering discounted rates for CLPHA members and non-profit and government employees. Please view details about our fee structure and cancellation policies here.
REGISTRATION
Register now to avoid late fees. Please review our Housing Is Summit Terms & Conditions, including information about our fee structure, accepted forms of payment, and cancellation polices, here.
VIRTUAL SUMMIT SESSIONS All in-person attendees will receive complimentary virtual registration as well, which will allow you to participate in a different session than you did onsite. The virtual portion of the Summit will be held May 16 and 17 from 1-3:45pm ET each day, and will offer live repeat presentations of the breakouts that were held on the in-person days. We will follow up with in-person registrants with instructions on how to access the virtual portion of the Summit closer to the event. Attendees wishing to only join us virtually will be able to register for the virtual Summit at a later date.
Due to falling transmission rates in DC and our desire to be consistent with federal and local practice, CLPHA is no longer requiring negative COVID-19 test results to attend the Housing Is Summit. Masking during these events will be optional.
As you prepare to travel to D.C. for the Summit, we ask that you please practice common-sense COVID-19 caution in consideration of the safety of your fellow attendees and our local community, including staying home if you are sick and testing if you have symptoms or are exposed to someone with COVID-19.
If you have any questions or concerns about this policy change, you can reach out to us at clpha@clpha.org.
VENUE
The 2023 Summit will be hosted in Washington, D.C. at the National Housing Center in the heart of a vibrant restaurant, shopping, and business district.
HOTEL ROOM BLOCK
There is a discounted hotel room block for Summit attendees at The Westin Washington, D.C. City Center, across the street from the conference venue, at the rate of $319 per night (excluding taxes and fees). This rate will expire on April 10, 2023 and may fill up before that date. Click here to book online through our Summit room block.
SPONSORSHIPS
The Housing Is Summit will be offering sponsorship opportunities to companies and organizations interested in supporting the Summit. We have an exciting array of partnership opportunities that will enhance the event and allow sponsors to demonstrate their commitment to cross-sector collaboration and innovation, which you can learn more about in our sponsorship deck. If your organization or company is interested in being a sponsor, please contact Director of Operations Trena Mainor at tmainor@clpha.org.
Thank You to Our Reception Sponsor!

Thank You to Our Presenting Sponsor!