On Monday, July 1, HUD Secretary Ben Carson, Miami-Dade County Mayor Carlos Gimenez, Miami-Dade Public Housing & Community Development (Miami-Dade PHCD) Director Michael Liu, and stakeholders joined to celebrate the grand opening of Phase 1 of Miami-Dade PHCD's massive Liberty Square redevelopment project.
Liberty Square's $46 million first phase offers 73 public housing units, 121 affordable housing units (for households earning 60 percent of the area median income) and 10 workforce housing units (for households earning up to 120 percent of the AMI). According to Liberty Square developer Albert Milo, president of Related Urban Development Group, "Liberty Square is the very first mixed-income project in Miami- Dade County that incorporates public, affordable, workforce and market-rate units under one plan." Milo added, "This kind of innovative housing solution will be the only way to solve the housing affordability crisis that we are currently facing."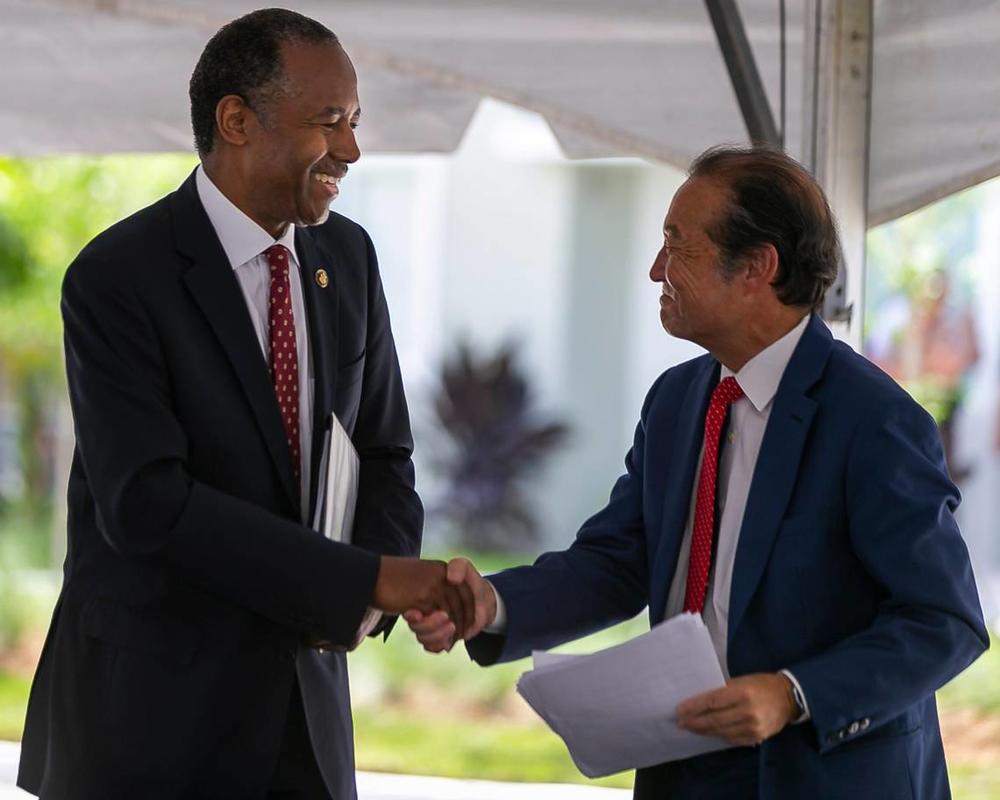 HUD Secretary Ben Carson shakes hands with Miami-Dade Public Housing & Community Development Director Michael Liu
Mayor Carlos Gimenez lauded the financial partnerships that helped bring the Liberty Square project to fruition, saying, "The inspiring redevelopment we are celebrating at Liberty Square is the result of wise leveraging of public funding to attract private investment."
"I came down here because I wanted to see the progress that was being made and it's overwhelming," said Secretary Carson at the ribbon cutting ceremony. "Yes, the federal government invested some dollars, but it is you people here in Miami-Dade that have made that happen and I think you have provided an example for the rest of the nation."
Liberty Square, originally completed in the late 1930s, is one of the oldest public housing developments in the southeastern United States. The redevelopment project is expected to be completed by 2023 at a cost of $300 million. When finished, the community will offer a total of 1,455 mixed-income units, as well as commercial and retail space like a Publix supermarket.
At the opening ceremony, Miami-Dade State Attorney Katherine Fernandez Rundle said of Liberty Square, "This project really is a transformation. You are transforming lives and giving people hope for the future."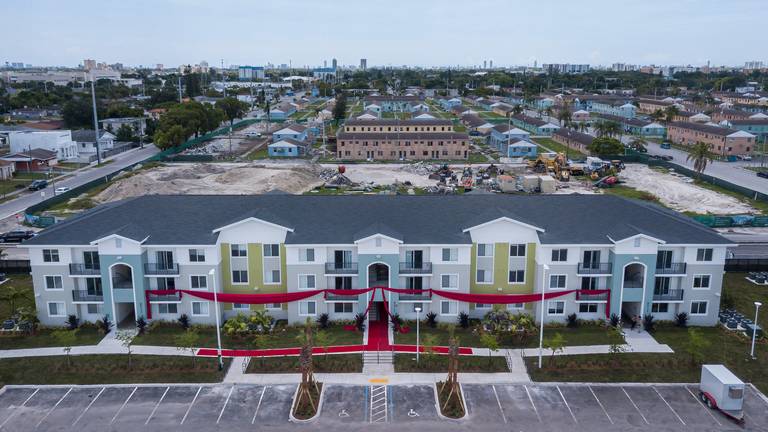 Liberty Square's first phase