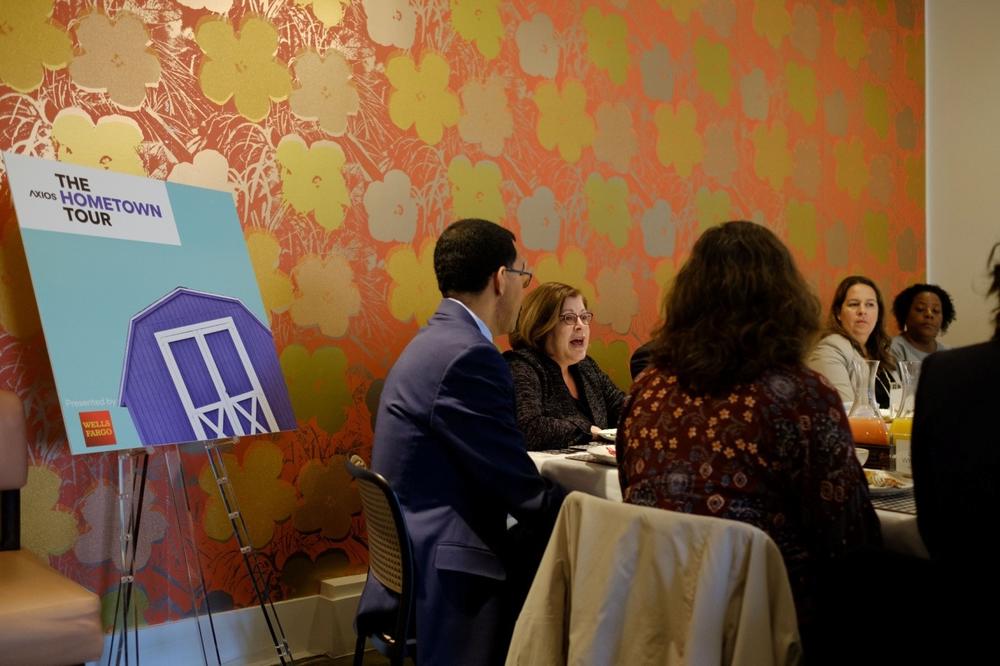 CLPHA Executive Director Sunia Zaterman emphasized the central role of affordable housing to community development and discussed the importance of cross-sector collaborations to improve life outcomes during the Axios Hometown Tour breakfast in Washington, D.C., earlier this month. Zaterman participated in the invitation-only roundtable discussion with 24 local leaders from D.C.'s top foundations, non-profits, and think tanks who shared thoughts and ideas on how to solve some of the city's biggest challenges. The event, which was co-moderated by Axios Editor-in-Chief Nick Johnston and Managing Editor Kim Hart, was
recapped in Axios
with a quote from Zaterman:
"One promising practice we have found is cross-sector data sharing as a starting point for building partnerships, problem solving, and identifying shared goals." D.C.'s problems are interconnected and data sharing can help build a coalition for smarter, more efficient problem solving.
Additional Axios coverage
of the roundtable focused on the impact that Amazon's new D.C.-area headquarters could have on the already expensive housing market in the region. Regarding the best approach to the affordability crisis, Zaterman said, "If it's not a community-wide and business responsibility, then it's no one's responsibility."