Housing Authority of the City of Austin
Michael Gerber,
President & CEO
About Us
Since 1937, the Housing Authority of the City of Austin (HACA) has served the neediest in their community, while continuing to develop innovative housing solutions to help meet Austin's poverty challenges. Today, HACA serves nearly 19,000 residents, with a mission to cultivate sustainable affordable housing communities and partnerships that inspire self-reliance, growth, and optimism.
Innovations
HACA's Jobs Plus ATX program has met and exceeded its 2016/2017 first-year goals for engagement, employment, and participation in the Jobs Plus Earned Income Disregard financial incentive. To date, Jobs Plus ATX has allowed 113 families to go to work or increase their income, resulting in $183,176 additional earned income. Since beginning the program in July 2016, 141 individuals have started new employment, while 18 residents have served as Community Liaisons, earning a stipend to reach out and encourage their neighbors, family and friends.  Additionally, over $15,000 has been paid in childcare assistance to help working residents with the cost of childcare services.
Partnerships
Literacy Coalition of Central Texas, Austin Community College, Boys and Girls Clubs of Austin, Boy Scouts of the Capital Area, Girl Scouts of Central Texas, Communities in Schools, Family Eldercare, Goodwill Industries of Central Texas, Mainspring Schools, Skillpoint Alliance, Wright House Wellness Center, Austin Area Urban League, Central Texas Food Bank, Community Care, United Way, The Man In Me, African-American Youth Harvest Foundation/Beacon Workforce, Any Baby Can
Impact
Veterans Served (VASH)
464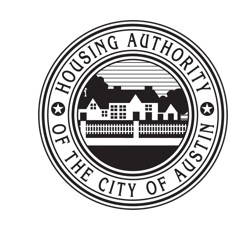 Job Openings
Sorry, we have no job openings available at this time. Click the button below to view CLPHA's job board for career opportunities and RFPs in the public and affordable housing industry.