Proposals Due December 1, 2023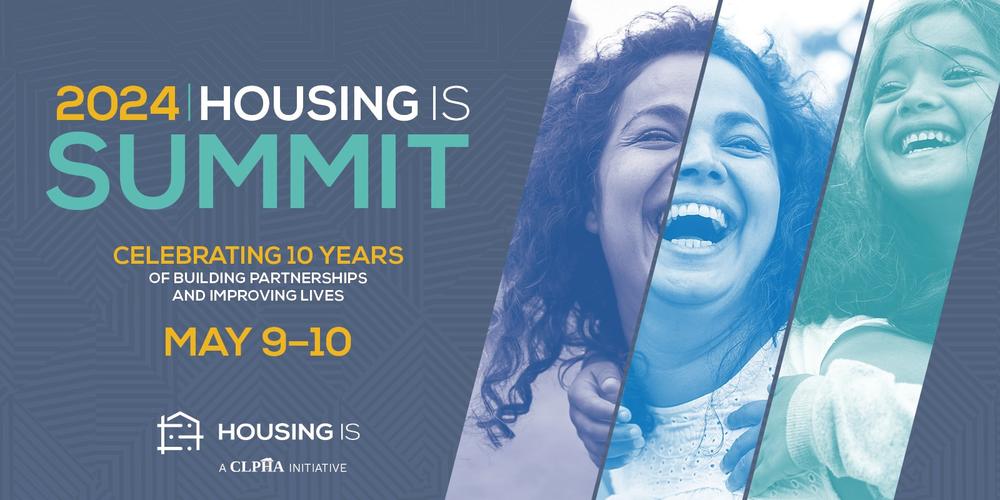 In 2024, the Housing Is Initiative will mark its 10th anniversary. To celebrate a decade of building partnerships and improving lives, CLPHA invites you to submit breakout session proposals for the 2024 Housing Is Summit, the preeminent event dedicated to collaboration among the housing, education, and health sectors. Conference sessions will provide an opportunity to showcase perspectives about innovative cross-sector work that improves life outcomes for low-income individuals and families.
The Housing Is Summit welcomes a diverse group of leaders and stakeholders from the housing, health, and education sectors who are exploring methods to use cross-sector partnerships to improve life-outcomes. The Summit is a time for partners—current and emerging—to come together to learn from each other, share best practices, and forge new collaborations.
We seek a variety of individual presenters and panels. Presenters should be knowledgeable of their topics either through direct work with residents, research, or expertise. All sessions should be engaging and actively address how audience members can use the information presented. Session Proposals are due by December 1, 2023.
The 2024 Housing Is Summit will be held in-person in Washington, D.C., at the National Housing Center on Thursday, May 9, and Friday, May 10. If accepted, your session might be scheduled for either date of the Summit.
How to Submit This Application
Review your document to ensure that ALL fields have been completed. We will only consider complete proposals.
Send this completed application (along with any supporting documents such as relevant reports, news coverage) to housingis@clpha.org. Proposals must be submitted no later than 11:59pm PT on December 1, 2023.
The primary contact listed in this proposal will be contacted about our decision by December 15, 2023.
Email us at housingis@clpha.org with any questions.