In advance of CLPHA Board Member and Housing Authority of the City of San Buenaventura CEO Denise Wise's upcoming, well-deserved retirement, CLPHA interviewed Ms. Wise about her career and her perspective on the public housing industry.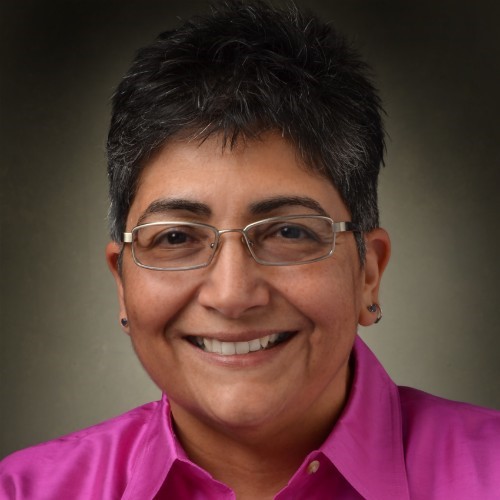 How did you get into the public and affordable housing industry? What has your career been like?
I started out as a banker. I moved to Milwaukee and happened to see a job at a community development corporation, and I thought, "I've got this." It was a humbling experience because no, I did not "have it." At that job we would purchase foreclosed properties from the City of Milwaukee for a dollar, gut rehab them, and sell them to first-time homeowners. We also did development of affordable multifamily housing. The job made me realize that this is what I wanted to do – I wanted to work with low-income populations in the affordable housing industry.
I asked myself, "If I want to grow in this industry, what is my next step?" I worked for a while as a consultant to HUD, advising troubled public housing agencies on how to fix the issues that got them to that point. My banking background really helped me there.
I realized that to continue to grow I needed to work for a housing agency. I moved to Gunnison, Colorado in the mid-1990s to lead their small housing authority. It was a unique environment because it was near a resort community that was going through a lot of changes. There were a lot of second homeowners in the area, and it was my first exposure to inclusionary housing. We had a hearing with the county's board of supervisors about inclusionary zoning, and it was packed with homeowners, which surprised me at the time. One of them said that our plans were going to "turn the neighborhood into a Cabrini-Green" and I thought, "What are they talking about?" I was able to talk with a lot of these second homeowners after the meeting, and it gave me some context about where they were coming from. So, keeping these concerns in mind, we were able to pass an inclusionary housing ordinance, the first of its kind in the area.
I decided I wanted to try working at a bigger housing authority, and I moved to the Hawaii Public Housing Authority – obviously much, much, bigger. After two years there I came back to California, where I'm originally from, due to some family members' health issues. The Housing Authority of the City of San Buenaventura happened to have a leadership opening, and Ventura was conveniently located near family, so I took my current job at HACSB.
Though the various positions I've served in have had different challenges and bureaucratic structures, I've learned throughout my career that the most important thing is to focus on the residents and their needs. If you center the residents, any decision you make will be the right decision.
What achievements or projects are you most proud of in your career?
I think in order to do amazing things you need an amazing team. Some of the biggest accomplishments in my current position at HACSB involved working with the police department and developing a solid partnership. We've tried in our family communities to have police work and be seen as our community partners, rather than threats coming to take residents' family members away.
Also, before I came to HACSB the housing authority had never done an acquisition rehab. We purchased a building that was on a key street in Ventura. This building had been a wreck – over 317 code violations, a heavy user of public services (primarily the police department). One half of the building had about 28 8-by-10-foot rooms with about four people living in each room, and there were only two toilets and two showers for them all to share. It was in horrible shape. Now, the complex, El Portal, is comprised of 28 permanent supportive housing units. We work with VASH, our coordinated entry system, our local behavioral health department, our Continuum of Care, and our county's homeless services agency. Not only has it turned that building into a bright spot in the community, but it also houses and serves some of our area's most vulnerable individuals.
Developing local partnerships have been some of the accomplishments I'm most proud of, because a housing authority can't be everything to everybody. I could talk more about some of the brick-and-mortar developments we've built, but the things that make us more than brick and mortar are the partnerships we build in the community that help our residents receive as much benefit and enrichment as we can provide.
What have been some of the biggest challenges in your career?
Politics and political will. It's hard to go into a new city and learn its politics. And from there, where is the political will? Where is the money coming from? Who has skin in the game? It's important to understand where the political will is in your community so that you can work with your board to influence it. Furthermore, you need to leverage the influence and connections you have or build that influence if you don't have it. In doing this it's both challenging and important to educate your community about who your housing authority is serving. Our residents are integral to our community – they work in our hospitals, they serve us our food, they clean up after us. They are just as much equal citizens as the next person, and it's important to convey that to our community.
What do you see as the future of the public and affordable housing industry? What are its biggest needs, and what should it prioritize?
The industry's greatest need is to change HUD, to have HUD understand better how PHAs are changing – we are no longer the traditional housing authorities we used to be. HUD telling us to implement some of these new programs and policies without helping housing authorities be more flexible is like trying to fit a square peg into a round hole. It protracts and confuses our processes and impedes us from achieving our shared goal of serving low-income populations. Also, the populations we are serving and their needs are changing, and we need to get HUD to better understand how they're changing. HUD and housing authorities need each other, and I believe that we're out of sync. While sometimes we have encouraging conversations with the highest levels of HUD, what they say doesn't always filter down to the bottom of the agency. In order for us to continue to serve low-income families, this needs to change.
For housing authorities, those that are more traditional, that only have public housing and HCV programs, really need to consider how they're going to survive given the current funding landscape. There also needs to be more support from HUD for PHAs that have undergone RAD conversions. A lot of capital has gone into these RAD units to rehabilitate them, so we want to ensure that they have the support to be successful.
What are your post-retirement plans?
For six months, nothing! Then, I'm taking my 89 year-old mother back to Portugal. After that, who knows? For now I'm looking forward to the free time, sleeping in, and being able to take a true vacation.