From the Housing Authority of the City of San Buenaventura's press release: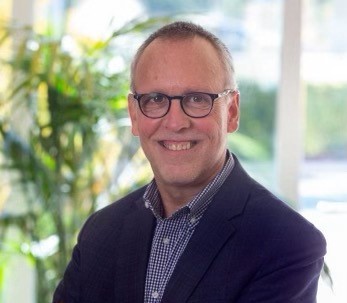 The Board of Commissioners (BOC) for the Housing Authority of the City of San Buenaventura (HACSB) is delighted to announce the appointment of Jeffrey "Jeff" Lambert as the new Chief Executive Officer for the HACSB. Lambert brings a wealth of experience and expertise in housing planning, policy development, and community engagement to his new role. Jeff succeeds Denise Wise who is retiring after serving the organization for 12 years.
Jeffrey Lambert is a skilled leader and community development professional who has a wealth of public service experience. In his previous posts, he served as the Community Development Director for the City of Ventura and the City of Oxnard. While at the City of Ventura, Jeff worked closely with the Housing Authority on various affordable housing developments including the Westview Village community, which is in the process of completing its third phase of a major renovation project later this year. Jeff most recently held the position of Chief Operation Officer for the Ventura County Community Foundation. Lambert holds a degree in Psychology and Political Science from Clark University, in Massachusetts and a master's degree in urban planning from the University of Southern California.
Lambert's appointment comes after the BOC went out for a second search, after an unsuccessful search earlier this year. This national search attracted candidates from all over the country, and Jeff was one of two candidates that were invited for final interviews. The final interviews included interviews with community stakeholders, the Citywide Resident Advisory Board, and Executive Staff.
John Polanskey, the Chair of the board, is ecstatic that the BOC was able to successfully reach an agreement with Mr. Lambert. "The entire Board of Commissioners is looking forward to partnering with Mr. Lambert and HACSB's talented team to continue the vital work of providing safe, decent, and affordable housing opportunities and support services to help meet the needs of the most vulnerable residents in the City of Ventura", said Polanskey.
Jeff, eager to get started in the new role stated, "I have had the pleasure of working with and following the great work of the Housing Authority for more than a decade. I am thrilled to join this amazing team and to continue to work to serve our residents and the Ventura community. I cannot wait to get started!".
"I am excited about the next phase of growth that the Housing Authority is entering, and Jeff will be able to lead the agency in its next phase of development, said outgoing CEO, Denise Wise.
Jeff Lambert will resume his post on August 28, 2023, with a starting salary of $225,000.