Vancouver Housing Authority recently celebrated the opening of an assisted living facility that will house 40 formerly homeless individuals with behavioral health challenges—the first of its kind in Washington state. Prior to constructing Tenny Creek Assisted Living there hasn't really been a place in Vancouver, Wash. to house vulnerable people with behavioral and physical health issues who need a higher level of care than independent living, said Joan Caley, who chairs VHA's board.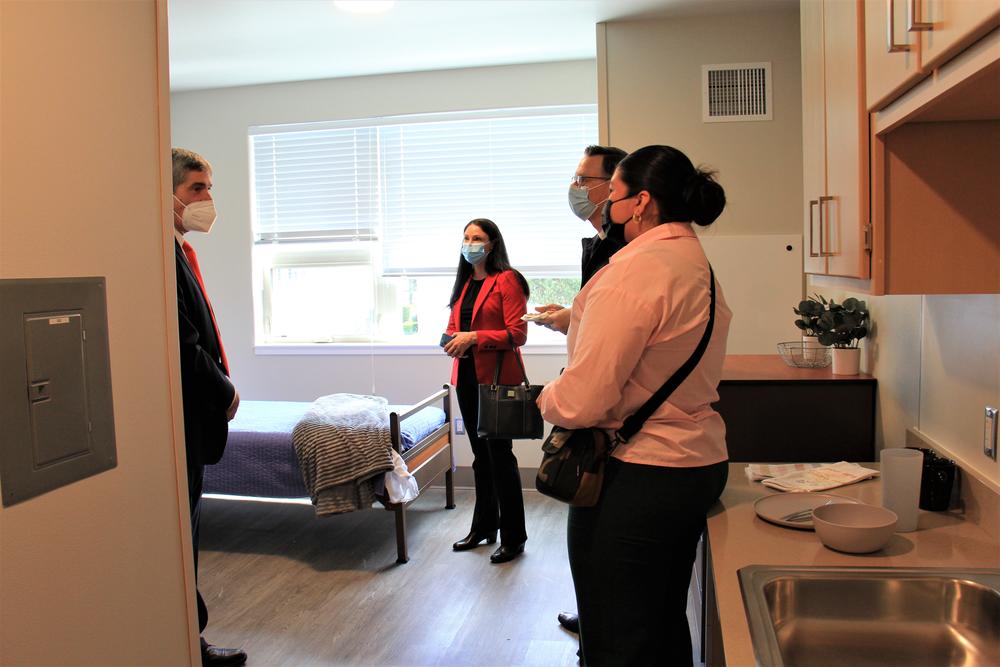 "I teach community health nursing and that's why this project is particularly dear to me because it's going to address one of the big issues we have in our community," Caley said. "The people who will live here will stop the cycle of homelessness, incarceration, stays at shelters and Western state hospital as well as multiple visits to emergency rooms." Financing for the $17.1 million facility came from the Washington State Department of Commerce Housing Trust Fund, the National Development Council, a state capital appropriation and VHA.
Operations will be supported by Medicaid and rental subsidies from VHA received as a result of the U.S. Department of Housing and Urban Development designating Tenny Creek's studio apartments as public housing. Also, the county approved use of a local sales tax fund to bolster startup costs and VHA is hopeful another application with the Department of Commerce will be approved.
"If we're actually going to be the community that we say we're going to be, we need to take some risks, we need to be innovative, we need to come together cause as you can see it takes diverse funding," said Vanessa Gaston, who heads Clark County Community Services. "It's going to take a variety of providers to come together. In the end it's what best for our community because we are helping the most vulnerable and marginalized."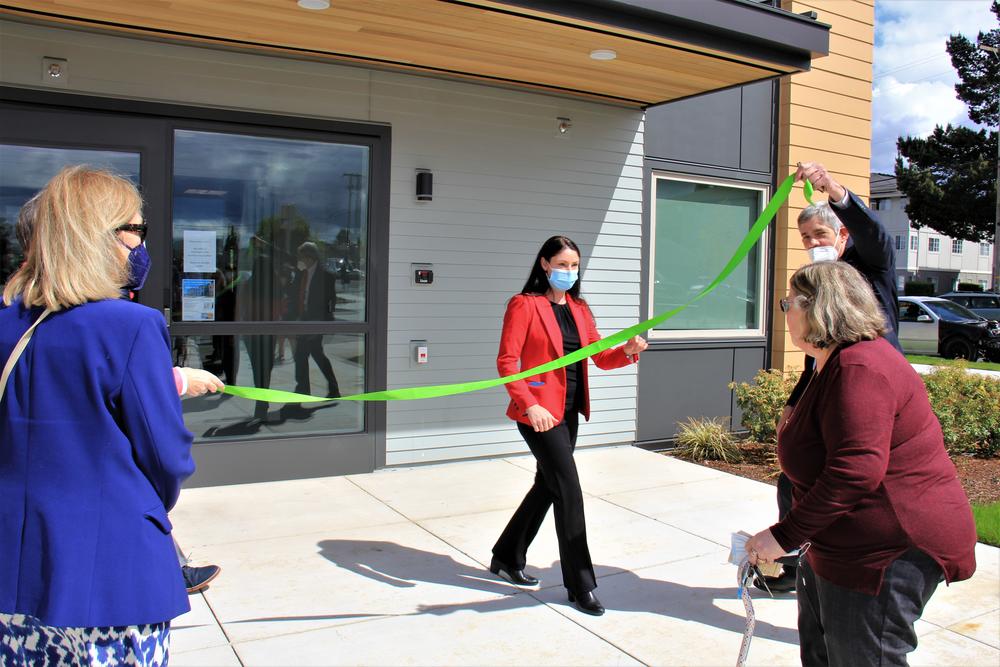 Rep. Sharon Wylie, D-Vancouver, said she partnered with housing authorities statewide on a bill to ensure housing authorities won't face unnecessary increased costs that would cause housing costs to go up. "[House Bill 1975] enables housing authorities to continue to do the good work that they do to take care of the facilities that they provide for the different populations," Wylie said.
Rep. Paul Harris, R-Vancouver, highlighted the local legislative delegation's bipartisan support for the project.
"These are complex issues that these individuals are having," he said. "We need to address that. I'm just glad I'm in a community that actually recognizes that and has done something about that—and continues to do something about that."
Homelessness is not easy to resolve and requires continued funding, especially since 40 units doesn't meet the need, Harris said. Tenny Creek is part of the area's efforts to build a variety of housing that serves different populations.
"It's an incredible model that we should be looking at all across our state," said Clark County Treasurer Alishia Topper, who also serves on the Washington State Housing Finance Commission.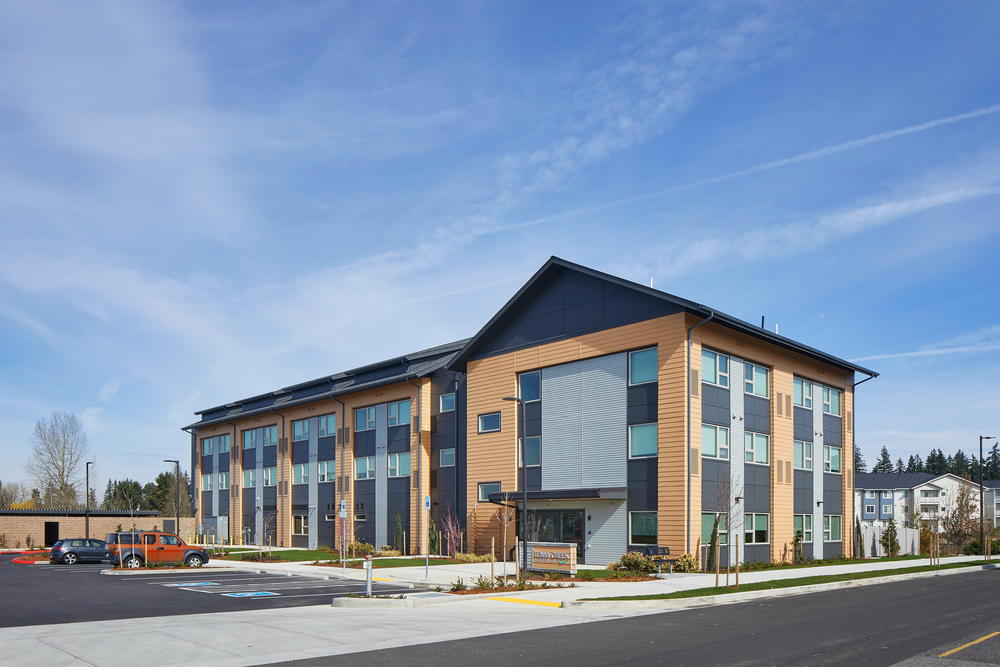 She was appointed to the commission in 2017 when she was a Vancouver city councilmember and trying to tackle the housing crisis.
"Unfortunately, those challenges are still here today and they are growing," she said. "One of the particular interests are projects like this one that are really going to be able to offer communities the intensive services and support that are crucial to giving them a path to a healthy, sustainable life."