Recently, the National Low Income Housing Coalition (NLIHC) released its annual Gap report, which measures the availability of rental housing affordable to extremely low-income (ELI) households and other income groups. Using 5-year American Community Survey (ACS) data, the 2022 report found that "no state has an adequate supply of affordable rental housing for the lowest income renters."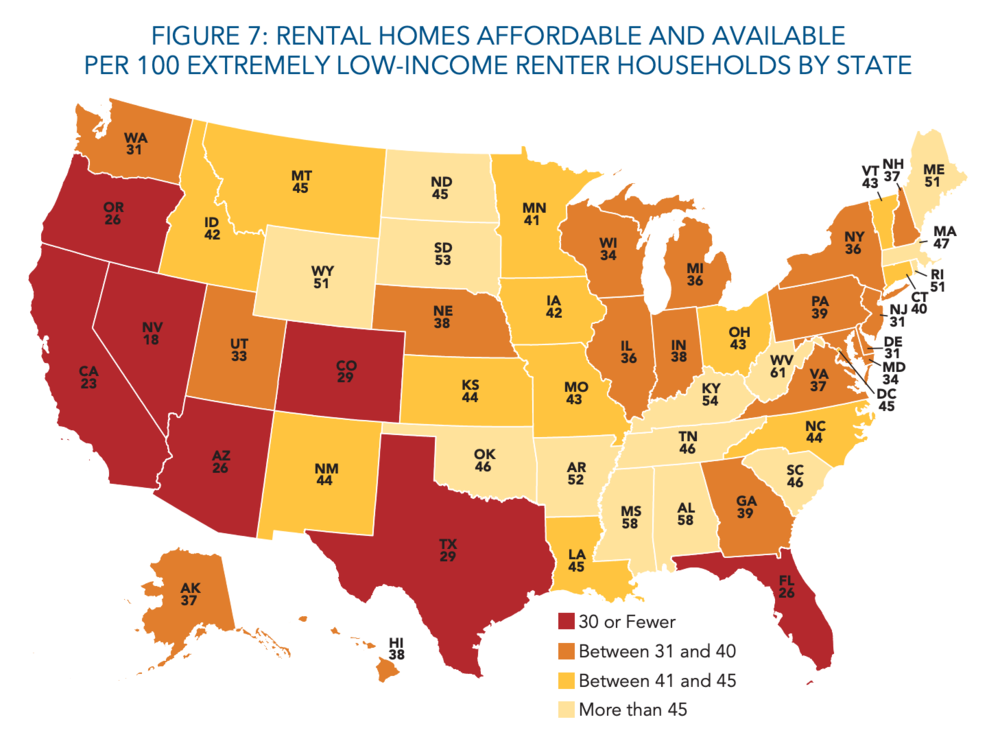 Other key findings presented in this year's report include:
Eleven million renter households with extremely low incomes (those with incomes at or below the poverty line or 30% of the area median income) account for 25% of all renter households and 9% of all U.S. households.

People of color are much more likely than white people to be renters and have extremely low incomes.

ELI renters face a shortage of approximately 7 million affordable and available rental homes.

Seventy-one percent (7.8 million) of ELI renters are severely housing cost-burdened, spending more than half of their income on rent and utilities.

One in five renter households with annual incomes below $35,000 was behind on rent in March 2022.
​​​​​​​NLIHC asserts that the private market cannot solely make up the gap in available affordable housing to meet the shortage. However, NLIHC recommends that Congress should advance public investments in the House-passed Build Back Better Act, which included investments for the National Housing Trust Fund, Housing Choice Vouchers (HCVs), and public housing.