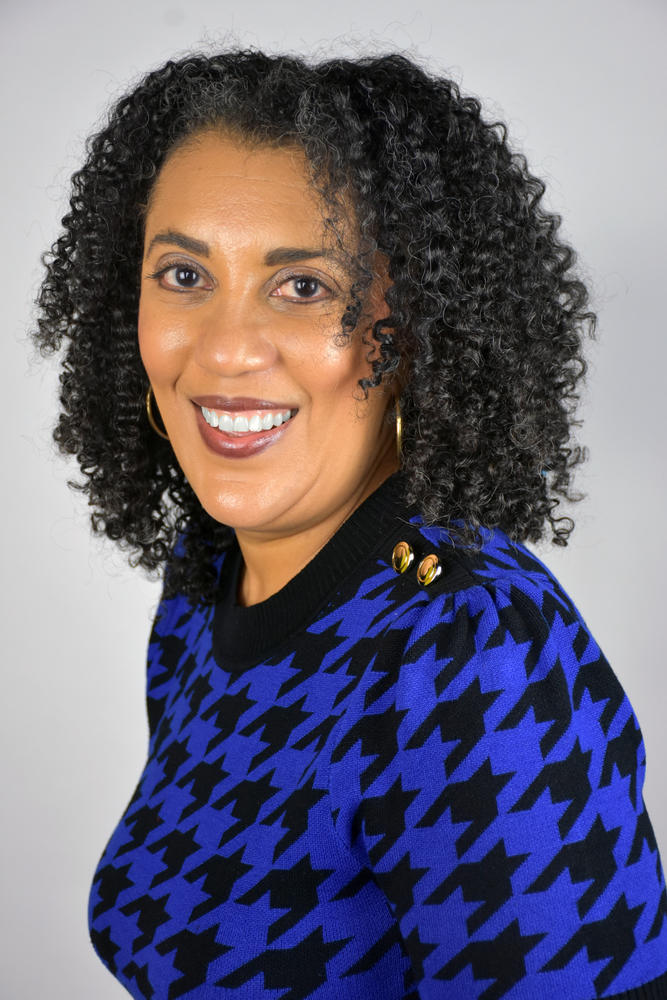 In February 2022, Connecticut Governor Ned Lamont announced the appointment of CLPHA Board Member Dr. Karen DuBois-Walton, President of Elm City Communities (the Housing Authority of New Haven), to serve as chairperson of the Connecticut State Board of Education. Dr. DuBois-Walton has served as a member of the State Board of Education since June 2020.
Last month, CLPHA interviewed Dr. DuBois-Walton about this prestigious appointment, ECC's education-focused initiatives, and the importance of aligning the housing and education sectors to improve life outcomes for low-income families. The below conversation is edited for length and clarity.
What does it mean for you to be appointed by Governor Lamont as Chairperson of the Connecticut State Board of Education? What are your goals in this role?
I'm excited about the appointment because I think it reflects the Governor's understanding of how connected the issues of housing and education are. Connecticut is proud to be #1 or #2 on a whole host of different indexes, but we are NOT proud of being one of the most segregated states in the country. The housing patterns of segregation very much impact the experiences that our children have in school, and our schools remain quite segregated many years past Brown vs. Board of Education and other legislation in the state that challenges segregation.
So often when we're pushing on the housing front, trying to get affordable housing into suburban communities that have effectively zoned affordable housing out, the language we hear at zoning board meetings is about community members' fears about the impact on schools. When we talk to school boards about the fact that their schools are still racially segregated, we ultimately hear in response, "Well that's a result of housing and land use patterns." There is no way to tackle this important issue in our state without looking at housing patterns alongside education systems and outcomes. That's the lens that I bring to this role, and that's what I talked to the Governor about when he tapped me for this appointment – I said, "This is what I'm about, do you want to be about this?" And he gave me the green light.
At the State Board of Education, we work under a current plan that talks about equity and excellence, and I want to continue thinking about these things. I want to think about how our educational policies are working together to ensure that our kids go to schools in diverse classrooms, get exposed to a diverse curriculum that represents the beautiful diversity of our country and our states, that they are taught by educators of diverse backgrounds, and that they leave school to go out into a world of increasing diversity prepared for success.
That's what I'm hoping to do, and I hope we'll start to think a little less parochially in a state this small, that decides everything at the level of 169 little towns. I hope that we'll start to think more regionally and inclusively about how the learning environment for all our children can be improved as we change how we design our neighborhoods and communities, as well as how our school districts will change as a result of that.
What do you think your housing experience will bring to this appointment?
One of the things I'm most proud of at Elm City Communities is that we have been able to take 1940s public housing and transform it into communities that work for our families today. It's not just about creating high-quality housing, but also about providing services for our families so that they have access to everything they need in order to advance. I have experience as a houser leaning in on issues of education, workforce development, and other pieces that contribute to self-sufficiency. I'm not new to education issues because we've been thinking for a while about how to create the best outcomes for the young people that are growing up at our developments. We have been dealing a lot with the challenges in the education system that lead to adults living in poverty, often generational poverty. I have a lot of experience at that intersection that will be helpful in this appointment.
ECC is at the forefront of housing and education partnerships. Can you tell me more about the kinds of programs and local partnerships ECC has undertaken to improve education outcomes for children and families served by the housing authority?
Our initiatives are rooted in the data analysis that we did when ECC was able to do our first data match with New Haven Public Schools. We were able to pull out information that is probably no surprise to those in our industry: our kids were overrepresented in poor attendance records, in-school and out-of-school suspension data, Ds and Fs on report cards, and poor academic outcomes. This information fostered the start of our initiatives. We have some impressive data around what happened when we partnered with the NHPS truancy department – while truant officers were having trouble finding these kids, we found them very easily because we are home. That partnership of working with families, the district, the truancy department, and social service providers has been really successful in improving our kids' school attendance, which is key – you've got to be at school in order to get the benefits of it.
Also, our involvement in education and partnership with families has helped us to create a culture for parents to understand why it is so important that their child make it to school every day, that school is not like babysitting where it doesn't matter if you send them or not. Especially for our littlest ones in pre-K or kindergarten, instilling this belief helps them get off to the right start.
We have also been providing tutoring services in some schools, and in all of our communities we have after-school programs with homework help. We have been able to demonstrate significant improvements in academic performance for kids that participate in those programs. Our strongest outcomes resulted from our teacher-in-residence program – we were able to offer housing for a teacher within our development, and she in turn provided robust programming and support. She happened to be a special-education teacher, which was great because she was adept at utilizing different learning styles and engaging kids who maybe weren't finding success with traditional learning methods.
For the older kids, we focus on mentoring, job placement, and trying to ensure that they graduated high school ready for higher education, a career, or military service. New Haven has a scholarship program called New Haven Promise that offers great opportunities for low-income kids to go to college, and we've seen significant increases since our initial cohort eleven years ago in kids qualifying for and making use of the scholarship. Those are just a few of the ECC programs that I'm most proud of.
CLPHA, through our Housing Is Initiative, has long worked to broaden and deepen efforts to align the housing and education sectors. Why is this work important, and how can CLPHA continue to evolve this work?
As to why this work is important: with ECC's Moving to Work flexibility, one of the things we really focused on was supportive services and how we could take the adults in our portfolio who are un- or under-employed and help them build skills and find jobs. That is incredibly important work, and it's reparative work in a lot of ways for something that's gone awry for them earlier on.
But partway into that work, and partly because I'm a psychologist who trained with children and families, I was pulled to this understanding that an effective way to break this cycle of poverty is to make sure that our kids are well-served through educational systems, leadership development opportunities, and recreational and social-emotional skill building. So if we invest there, and help our kids graduate ready for the world, we can break the cycle of poverty for their families. I think housers, and housing authorities in particular, are well-positioned for this work because of the length of time we are in families' lives. Because we can offer stable, affordable housing to families, often after a period of unstable housing, it's a good opportunity for us to help families think and dream about other options.
What I've appreciated about CLPHA's Housing Is work has been the intentional focus on bringing together the sectors that need to be talking to each other, modeling innovations for others, leveraging investment, and getting the attention of philanthropy to assist in this work. Also, CLPHA, like the current presidential administration, has emphasized maternal health – thinking about this work from the prenatal stage through birth helps us build partnerships with families early on that strengthen through early childhood education programs and beyond.
As for evolving this work, if the administration can successfully expand early childhood opportunities, it's important to think about how such programs can intersect with housing – early childhood education is not just center-based, it's home-based, too. We have a number of individuals, mostly women, who live in affordable housing communities and offer home-based childcare, so that could become much more self-sustaining if we look for intersections to support that growing industry. We can also continue to think about that handoff from K-12 education to the next level, whether it be the working world or higher education, so facilitating connections to workforce development initiatives and college success programs are other ways we can grow.
Did you have a favorite teacher or professor growing up?
Ms. Merwin, my eighth-grade English teacher, helped to stoke my love of books and reading. She was younger and cooler than most of my other teachers, and she blazed her own path. She also created a safe space for me – I was typically the only kid of African American descent in my classes, which often felt very awkward. She was my teacher when we read Huck Finn, and it's hard to be a little Black girl reading Huck Finn in a classroom full of folks who thought that was an opportunity to freely use the n-word. So I remember her being friendly and understanding while encouraging my love of reading.
My all-time favorite college professor will always be bell hooks, who taught Black women literature course at Yale. Her seminars would always be bursting at the seams since she could never turn anyone away, and we would literally be sitting on the floor at her feet because the seats would be jam-packed. I was at Yale in the mid-80s, so this was before everyone knew who she was, getting these pearls of wisdom that now folks know well and appreciate.