IDENTIFYING AREAS FOR PUBLIC HOUSING AUTHORITIES TO EXPAND PANDEMIC-RELATED RESOURCES
In order to identify and address COVID-19 needs and ongoing priorities for our PHA members, CLPHA conducted a survey in January 2021. The survey received responses from 35 of our PHA members, who provided data organized by areas and population of need and expanded our current informal data collection efforts. CLPHA will use the results to drive priorities in seeking additional resources for PHAs and directing staff capacity in areas of PHA need as the U.S. continues to grapple with the pandemic.
Our report, "Identifying Areas for Public Housing Authorities to Expand Pandemic-Related Resources," indicates and supports anecdotal evidence that PHAs are addressing to the best of their abilities their residents' needs that were created or exacerbated by the COVID-19 pandemic. PHAs are working diligently with partners such as schools and health departments to most effectively and efficiently use the resources available to them.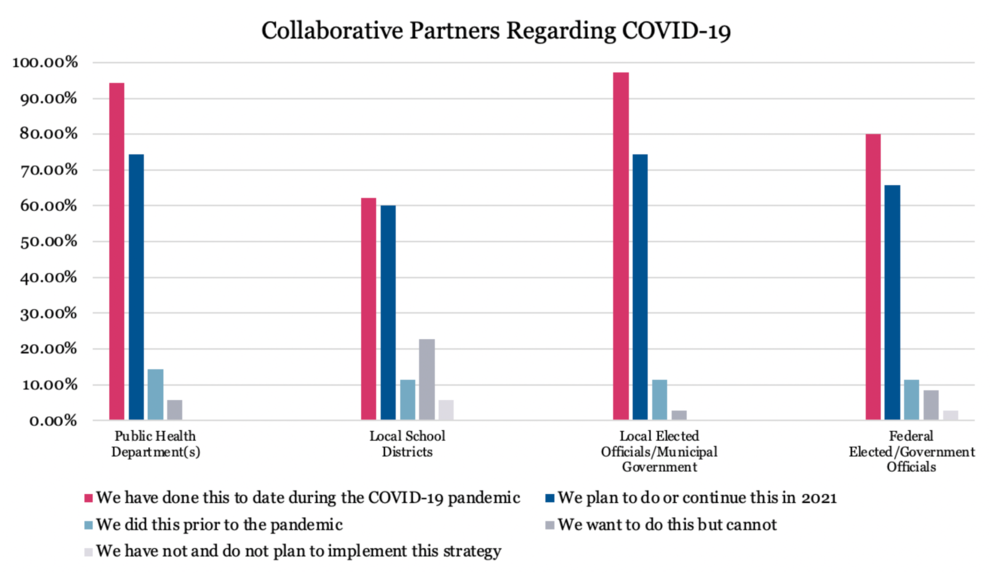 But housing authorities are somewhat stymied in these efforts by limited funds. Increased federal funding for PHAs would help them better engage in cross-sector collaboration and expand the programs and services they seek to offer residents during the pandemic and overcome challenges to meeting resident needs. PHAs' efforts to bridge these service gaps are crucial given that PHA residents represent some of the populations most severely affected not only by the virus itself, but also by its associated economic fallout.
Additionally, flexible federal funding would help PHAs to provide internet access and devices to residents, offer meal delivery service or food access programs, better connect residents with health resources like COVID-19 testing and vaccination, and/or facilitate access to childcare for residents to ensure they are able to maintain employment. CLPHA will continue to advocate for the allocation of more federal funds so that our PHA members can continue to meet their residents' pandemic-related needs in their communities.