CLPHA Executive Director Sunia Zaterman Praises Waters' Commitment to Public Housing
Last Friday, Congresswoman Maxine Waters joined Housing Authority of the City of Los Angeles President & CEO Doug Guthrie at HACLA's Avalon Gardens public housing community to distribute UHC's cloth masks to residents. HACLA has received 25,000 masks from UHC so far, and thousands more masks are coming soon.
Last month, CLPHA helped to link UnitedHealthcare Community & State to 45 CLPHA and MTW Collaborative member public housing authorities, including the Housing Authority of the City of Los Angeles, so that UHC could send the PHAs washable cloth masks manufactured by clothing company Hanes. To date, UHC has distributed over 200,000 masks to PHAs.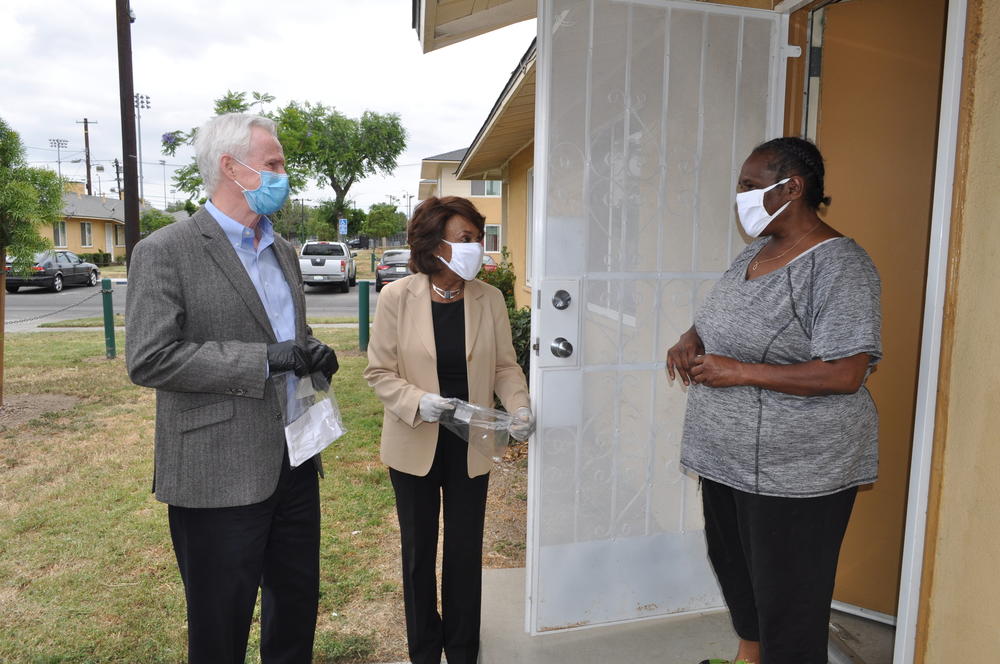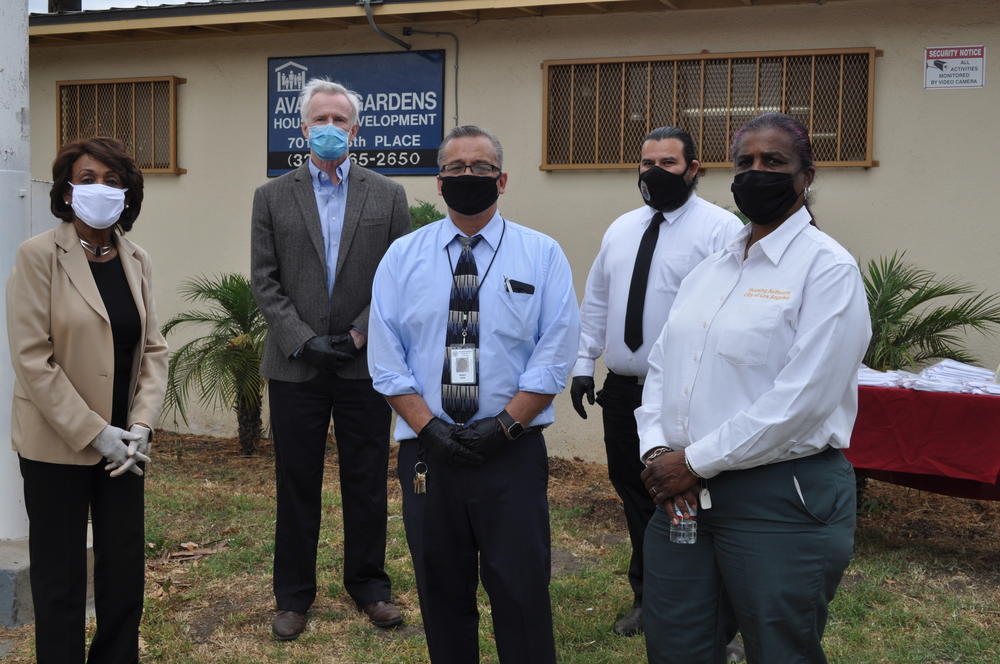 "CLPHA applauds Congresswoman Waters for taking time out of her busy schedule to bring UHC's masks to HACLA residents, an act that demonstrates her continued commitment to public housing residents," said CLPHA Executive Director Sunia Zaterman. "Over the course of her career, millions of low-income Americans have had a place to call home."
"Under Doug's leadership, HACLA mobilized quickly to distribute UHC's masks to their residents in order to help protect them from COVID-19," said Zaterman.
Congresswoman Waters' visit to HACLA made the local news, with stories appearing on KCAL9 and LA This Week. The Congresswoman was so impressed with HACLA's efforts to obtain the masks that she also shared a press release and photos from the event via a tweet on her official Twitter account, which received a high amount of engagement and likes.
CLPHA extends our deepest thanks to UHC for its generosity during these difficult times, and we look forward to strengthening our continued partnership that connects health and housing systems in order to better serve the nation's most vulnerable populations.