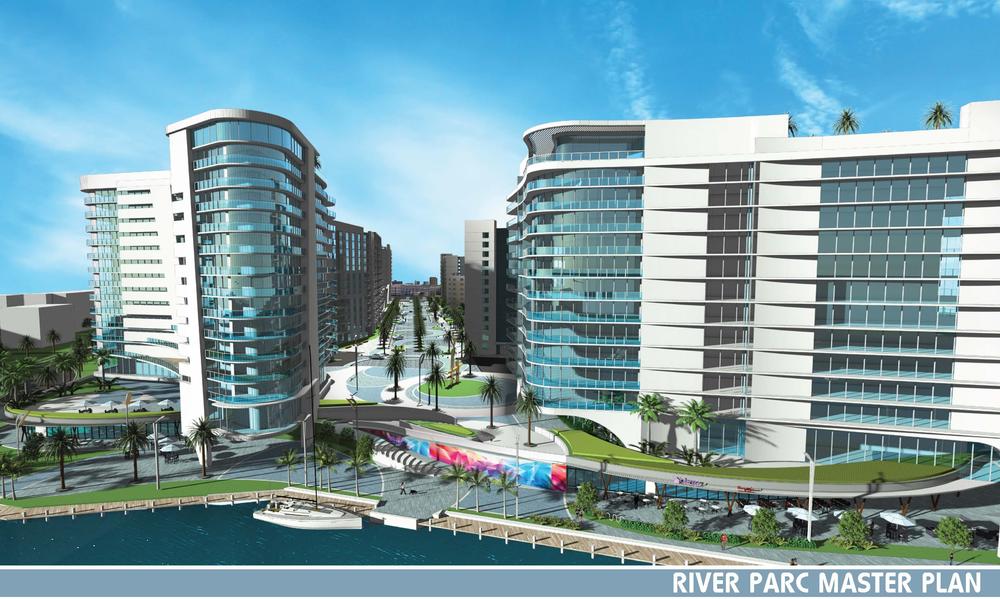 Miami-Dade Public Housing & Community Development (Miami-Dade PHCD) and developer The Related Group are working together to transform an aging, low-density senior community in Miami's vibrant East Little Havana neighborhood into a mixed-income, mixed-use, 2,600-unit community, combining affordable housing, workforce housing, shops, restaurants, and parks. The new community, named River Parc, will more than triple the number of housing units currently at the 22-acre site along the Miami River at a cost of more that $600 million. River Parc's buildings will be centered around a "paseo," and a public riverwalk and waterfront park will offer a walkable community feel to the neighborhood, which is close to major attractions like Downtown Miami, Marlins Park, and Little Havana. View renderings of River Parc from the project's master plan.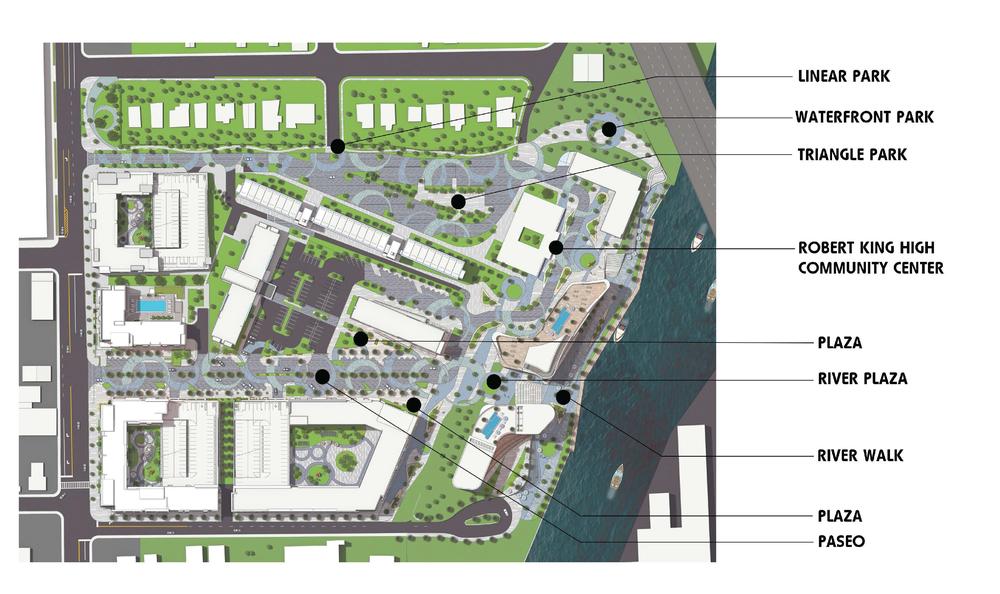 As the redevelopment proceeds in phases, the 1,500 senior residents currently living at the site will be moved into new or renovated apartments within the River Parc community. Miami-Dade PHCD and The Related Group inaugurated the first phase of the project, the 104-unit Martin Fine Villas, a year ago, and stakeholders celebrated the groundbreaking of the second phase, Gallery at River Parc, this week. Gallery at River Parc will have 120 units of workforce housing and 30 units or affordable housing
"This is a landmark project," Miami Mayor Carlos Gimenez said of the River Parc plan. "This is really a milestone in the evolution of public housing in Miami-Dade County."
Miami-Dade PHCD and The Related Group are also teaming up on the massive Liberty Square redevelopment project. In August, HUD approved Miami-Dade PHCD's RAD application, which will enable the transformation of 6,426 Miami-Dade PHCD public housing units and the creation of 6,000-10,000 more affordable or workforce housing units across the city, including those at River Parc.