On Wednesday, November 13, HACLA joined with Los Angeles Mayor Eric Garcetti, City Councilman Joe Buscaino, and community partners in the fight against homelessness for the opening of A Bridge Home Imperial. This shelter will provide interim housing and supportive services for 100 women and men from the Los Angeles neighborhood of Watts who were previously homeless before connecting with the facility, giving them a place to receive the support they need to get on the path toward permanent housing.
Located on HACLA property, this A Bridge Home location is directly across the street from HACLA's Imperial Courts site. This location will also be unique in that it is the only one to have its own dedicated Work Source Center, operated by HACLA. The Salvation Army will lead the efforts in providing mental health, substance abuse, housing, and job readiness services.
In December 2018, the HACLA Board of Commissioners authorized the necessary lease agreement with the City to begin development of the Bridge Home site and HACLA is proud to announce its opening one year later. "For the longest time, this entire corridor of the Imperial Highway has been home to many members of the homeless community… This is an ideal location to serve those in South Los Angeles and to serve those in the Watts Community," said HACLA President & CEO Doug Guthrie.
Watch LA This Week's video coverage of the grand opening.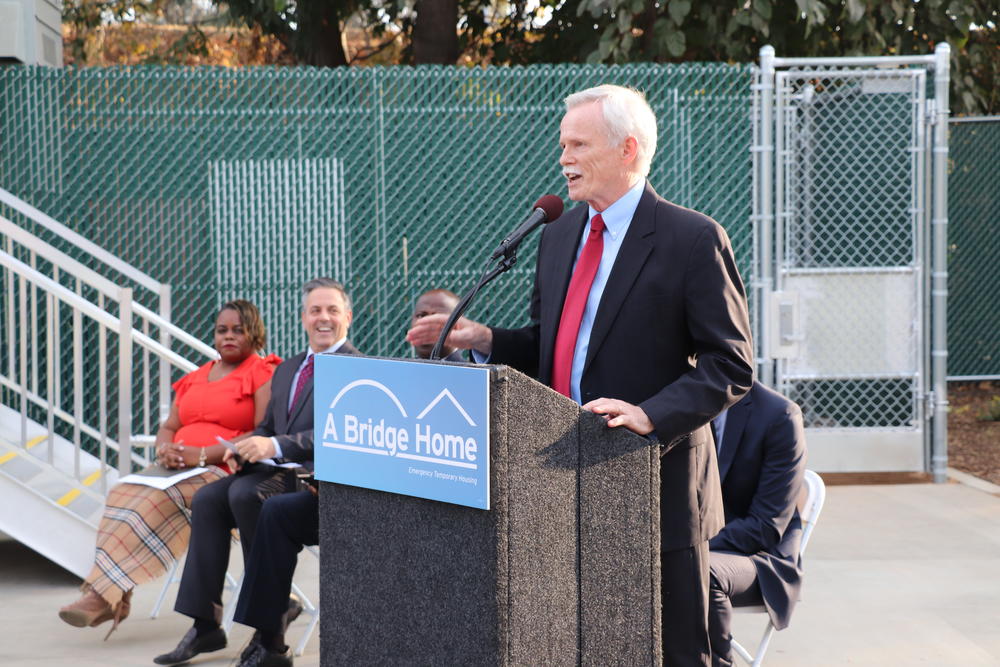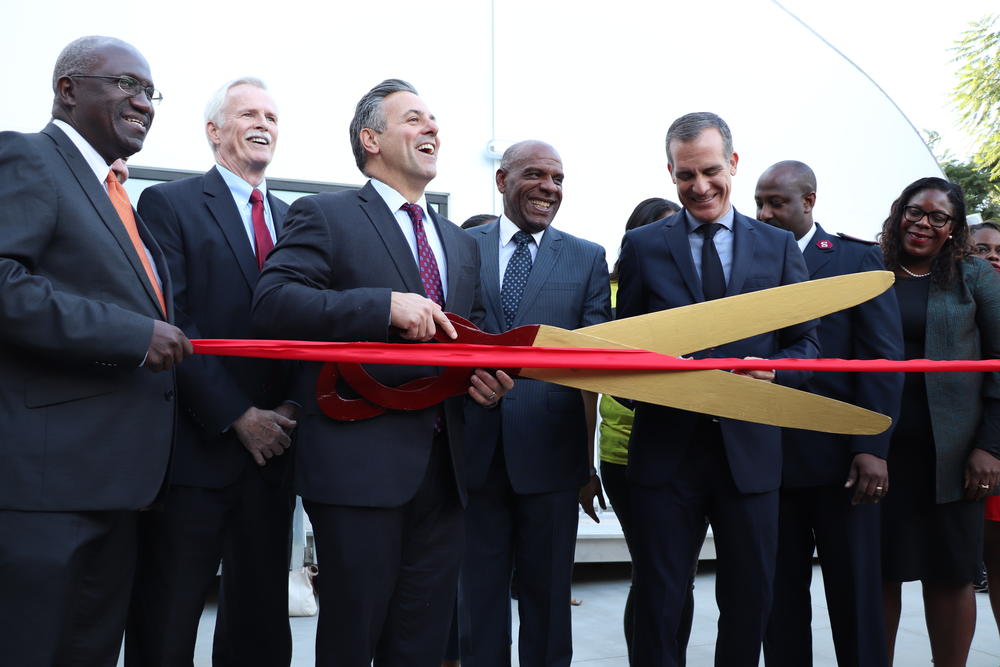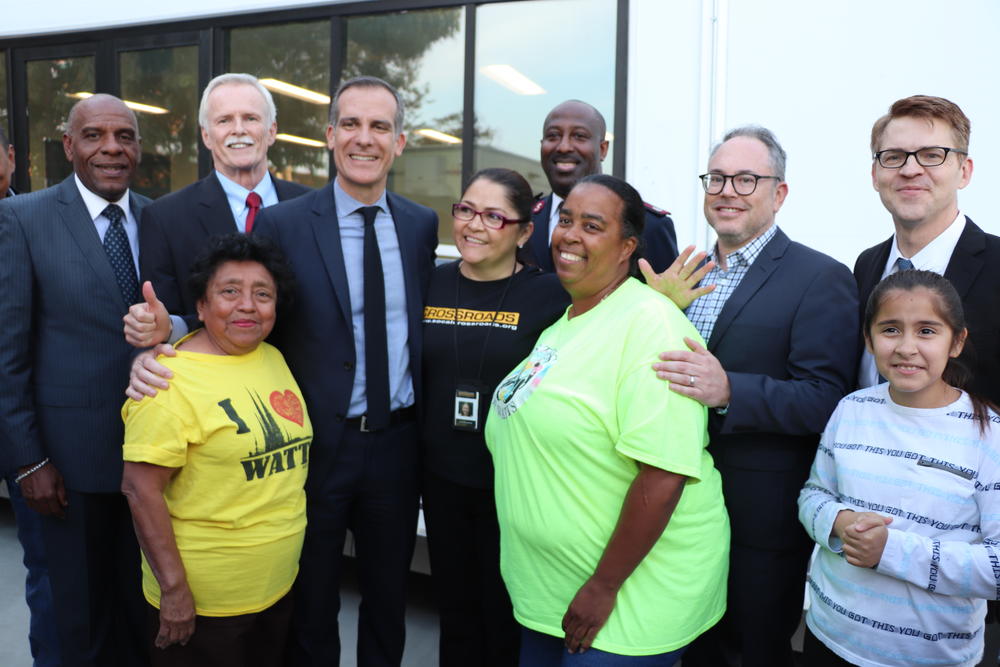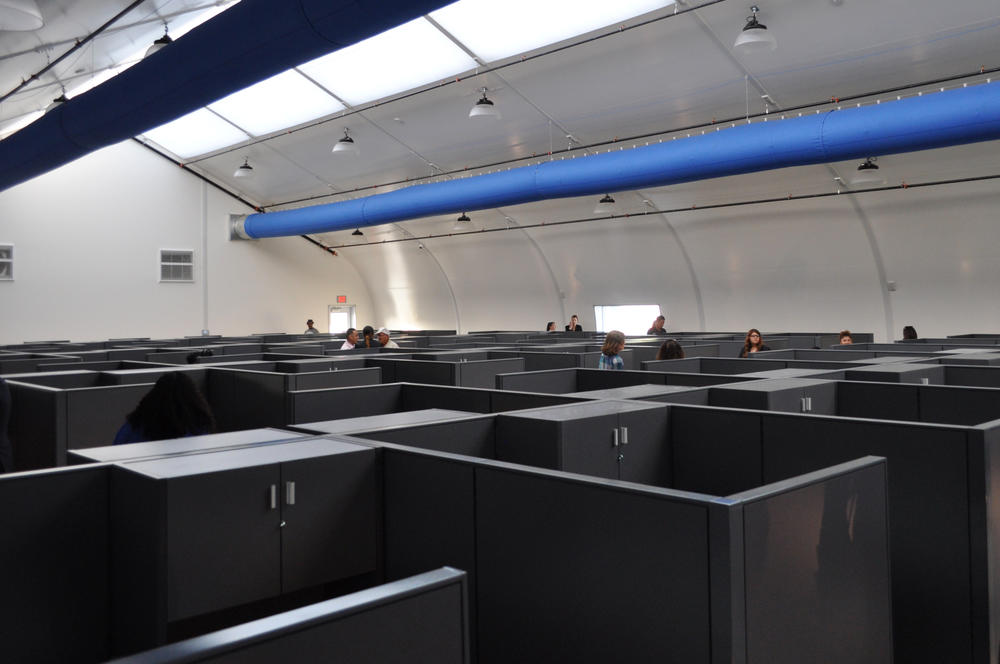 Clockwise from top left: HACLA CEO Doug Guthrie addresses the crowd; Ribbon Cutting for A Bridge Home Grand Opening; Interior of A Bridge Home Imperial; Senator Steven Bradford, HACLA President & CEO, Doug Guthrie, Mayor Eric Garcetti, Salvation Army, HACLA Commissioner Dan Tenenbaum, Peter Lynn, Executive Director of Los Angeles Homeless Services Authority & Community Representatives