On September 20, the Housing Authority of the City of Milwaukee (HACM) and developer The Alexander Company broke ground on the rehabilitation and restoration of the Milwaukee Soldiers Home, a National Historic Landmark District originally built in 1867 to house Civil War soldiers and help them transition back to civilian life. The revitalized Milwaukee Soldiers Home will continue the property's original mission of helping and housing soldiers – when completed, the community will offer 101 units of housing alongside supportive services for veterans and their families who are, or are at risk of, experiencing homelessness.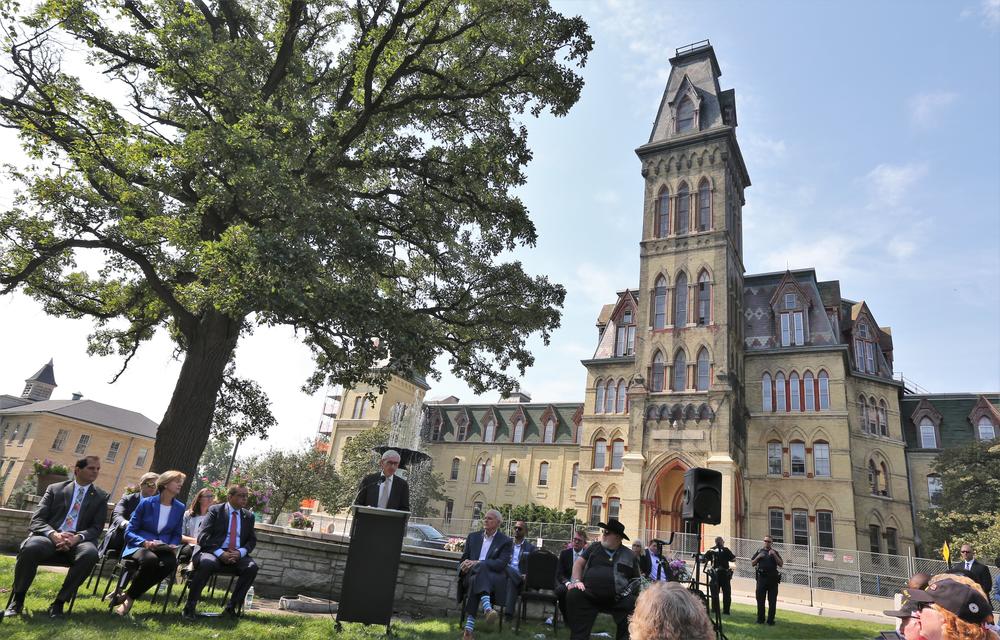 Wisconsin Governor Tony Evers speaks at the Milwaukee Soldiers Home groundbreaking ceremony
The redevelopment of the Milwaukee Soldiers Home has been in the works since the U.S. Department of Veterans Affairs (VA) selected HACM and The Alexander Company's project proposal in 2016 after a competitive RFP process. The $40 million project, involving the restoration of six historic buildings in the 90-acre district, is made possible through an Enhanced Use Lease (EUL) program with the VA. This EUL allows The Alexander Company, a development firm specializing in historic preservation and adaptive reuse, to lease the six buildings and cover the costs of their renovation, provided that the buildings offer housing for veterans who are homeless or at risk of homelessness.
Once renovations are complete, HACM will operate the buildings -- the housing authority has already restored the District's historic Surgeon's Quarters building into an award-winning single room occupancy facility that has housed homeless veterans since 2005. The Milwaukee VA Medical Center will manage the property's on-site supportive services, which will include education, employment assistance, financial assistance, counseling, and transportation services.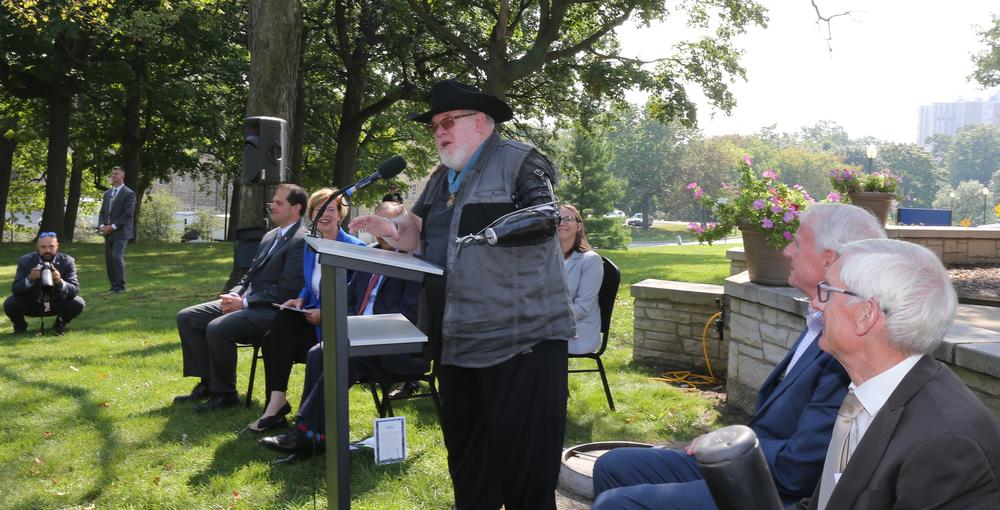 Medal of Honor recipient and Vietnam War veteran Gary Wetzel addresses the audience at the groundbreaking ceremony – "[The Milwaukee Soldiers Home] is going to give a veteran a new lease on life"
At the groundbreaking ceremony, held outside the Clement J. Zablocki VA Medical Center and featuring distinguished speakers including Wisconsin Governor Tony Evers, U.S. Senator Tammy Baldwin (D-WI), and Milwaukee Mayor Tom Barrett, HACM Secretary-Executive Director Tony Perez said, "Once again, it takes a village to raise a village… The intentionality of the VA, the commitment of HUD and [the Wisconsin Housing and Economic Development Authority], and Mayor Barrett's drive in supporting HACM's participation, and the involvement of investors, philanthropic-minded corporations and individuals are why we're here today. We thank all of them and The Alexander Company for envisioning this endeavor."
"Teamwork, coordination, and shared vision have brought us to this important juncture," said Mayor Barrett. "We are honoring both our veterans and our history with this work at the Soldiers Home, and the City of Milwaukee is proud to be a partner in that effort."
The development partners expect to complete construction in early 2021. CLPHA congratulates HACM and its partners on the beginning of this impressive and impactful project.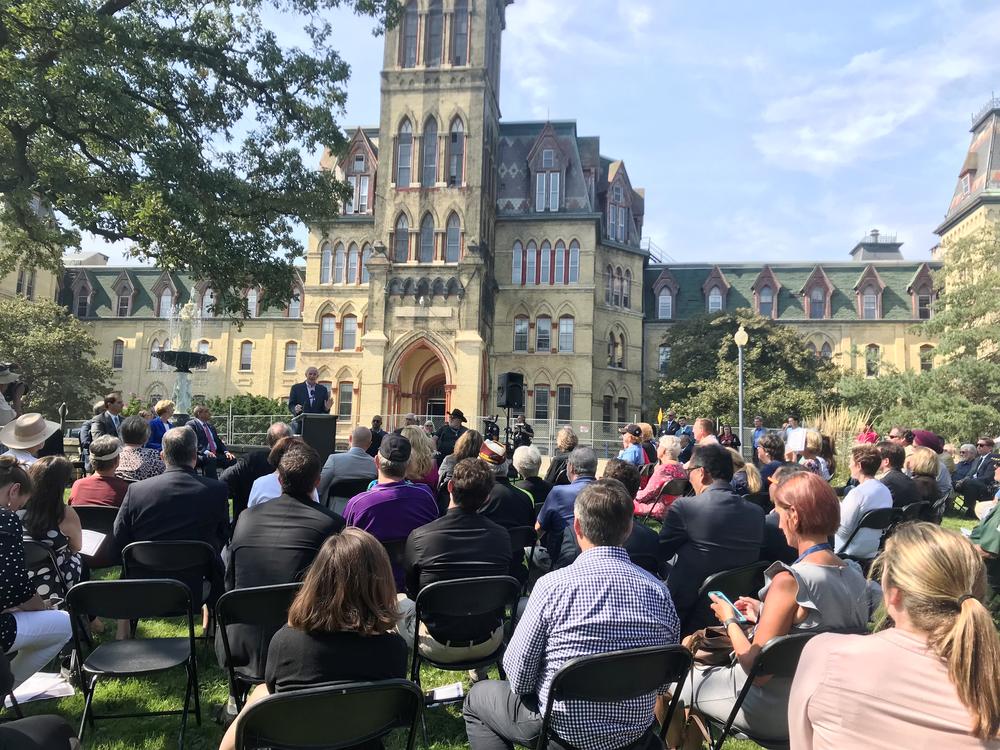 Milwaukee Mayor Tom Barrett gives remarks at the groundbreaking ceremony