DHA CEO Anthony Scott Testifies Before House Appropriations Subcommittee on Behalf of the Council of Large Public Housing Authorities: Aggressive Action is Needed to Undertake Affordable Housing Production and Preservation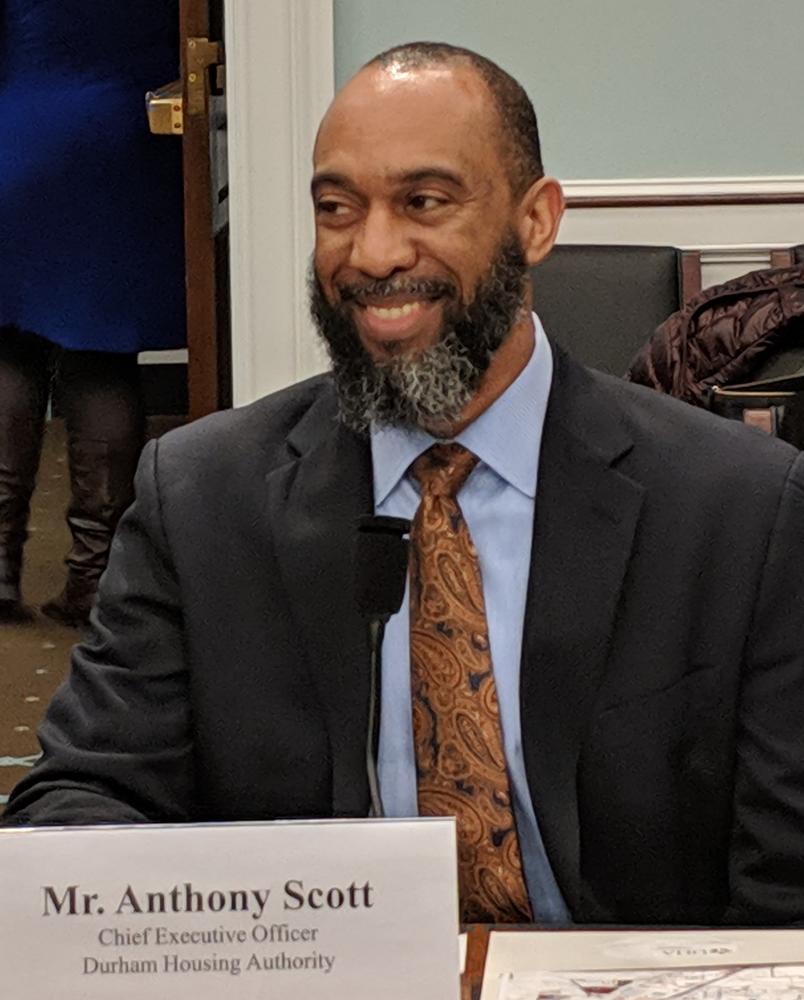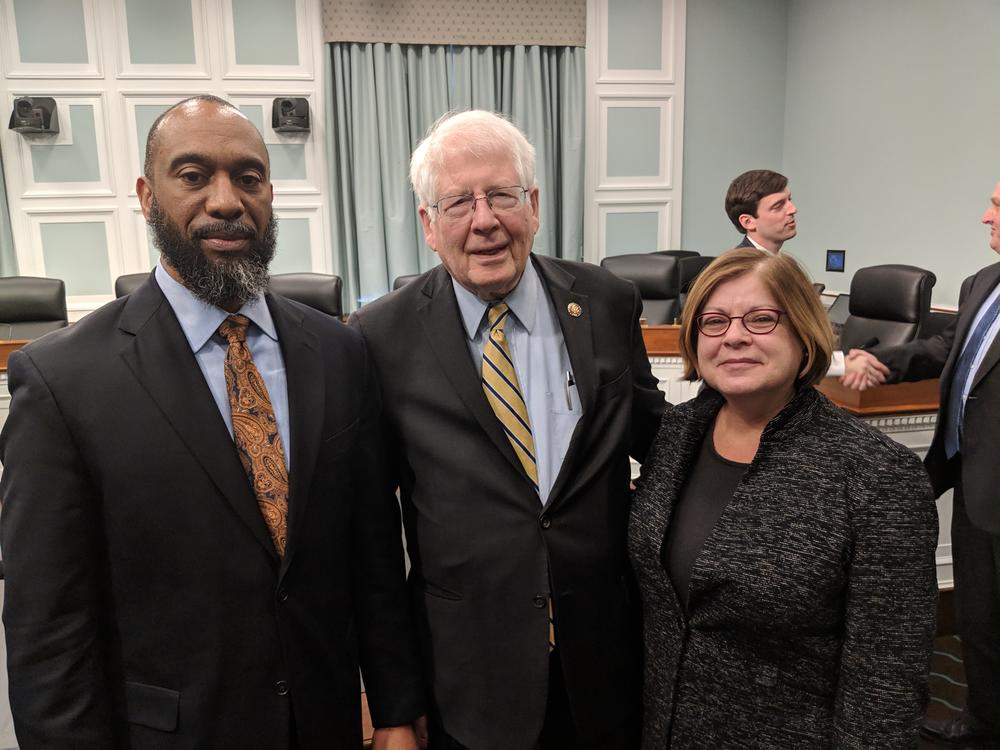 WASHINGTON (March 7, 2019) – This morning, Durham Housing Authority CEO Anthony Scott testified on behalf of the Council of Large Public Housing Authorities before the House Appropriations Subcommittee on Transportation, Housing and Urban Development, and Related Agencies during its hearing, "Stakeholder Perspectives: Affordable Housing Production." Scott emphasized the critical need for reinvestment in the nation's Public Housing and Section 8 Housing Choice Voucher programs, which are the foundation of the affordable housing market.
"As a nation, we are now at a critical stage for needing aggressive action to undertake affordable housing production and preservation," testified Scott.
In addition to calling for increased appropriations to the public housing capital and operating funds, Scott urged Congress to combat the affordable housing shortage by providing housing authorities greater flexibility to preserve and transform public housing through the Rental Assistance Demonstration Program, the Moving to Work program, and with selected and targeted flexibilities through a defined statutory process.
"Fundamentally, the RAD program allows DHA to create mixed-use and mixed-income communities that allow a more diverse socio-economic living environment," testified Scott. "Our barriers are a RAD program that doesn't allow enough flexibility to fully leverage development opportunities with private sector development… The private market moves at a faster pace and waiting on a RAD approval to transfer units could result in a missed opportunity."
Scott also recommended Congress eliminate the Faircloth Amendment, which prohibits the development of new public housing units; invest in broad place-based solutions such as the Choice Neighborhoods Initiative to address neighborhood and community development needs; encourage greater interdepartmental collaboration to facilitate cross-sector partnerships with housing; and distinguish public and affordable housing as an integral part of the national infrastructure.
"We thank Chairman Price for inviting CLPHA and Mr. Scott to participate in today's hearing, and for recognizing that public housing authorities are essential to local housing markets as the owners and operators of most of the assisted housing that serves extremely low-income households while generating wide reaching economic impacts," said CLPHA Executive Director Sunia Zaterman. "We look forward to working with the committee to increase support for public and affordable housing programs that provide decent housing to the nation's most vulnerable citizens, connect low-income workers to economic opportunities, and spur regional job creation and economic growth."
Along with Scott, representatives from the North Carolina Housing Finance Agency and National Housing Trust were invited to participate in the Appropriations Subcommittee hearing.
The testimony is posted to the Committee website and the live-stream recording of the hearing can be viewed on the Committee's YouTube channel.
About the Council of Large Public Housing Authorities
The Council of Large Public Housing Authorities is a national non-profit organization that works to preserve and improve public and affordable housing through advocacy, research, policy analysis and public education. CLPHA's 70 members represent virtually every major metropolitan area in the country. Together they manage 40 percent of the nation's public housing program; administer more than a quarter of the Housing Choice Voucher program; and operate a wide array of other housing programs. Learn more at clpha.org and on Twitter @CLPHA and follow @housing_is for news on CLPHA's work to better insect the housing field and other areas of critical importance such as health and education.
###