Basketball superstar Steph Curry marked a celebratory return to his hometown of Charlotte, NC, last month for the 2019 NBA All-Star Weekend by unveiling a large-scale renovation of the Carole Hoefener Center to serve the community of Charlotte for years to come. The updates to the Center, which is owned and managed by the Charlotte Housing Authority, were made possible through philanthropic contributions from the Stephen and Ayesha Curry Family Foundation, Under Armour, and Chase.
"We chose the Carole Hoefener Center because their priorities are similar to my family's priorities: equal opportunities for education, access to and more knowledge about nutrition and wellness and having a safe and inspiring place to play," said Curry. "I am excited to see my hometown community engage in the new space, and we deeply believe in its ongoing impact."
Upgrades to the Center include a state-of-the-art basketball gym enamed "Curry Court", culinary kitchen, and computer lab, as well as improvements to the conference space and dance/yoga room. Ceilings, flooring, bathrooms, and locker rooms were also renovated throughout the Center.
Of this project, Charlotte Housing Authority President and CEO A. Fulton Meachem, Jr. said, "Every child that comes through these doors will now have the opportunity to envision and explore their greatest potential in life. We applaud Stephen and the Curry Family for embracing the Carole Hoefener Center and investing in our community through a relationship that will fuel the dreams of children for years to come."
Watch a video of the grand opening of Curry Court.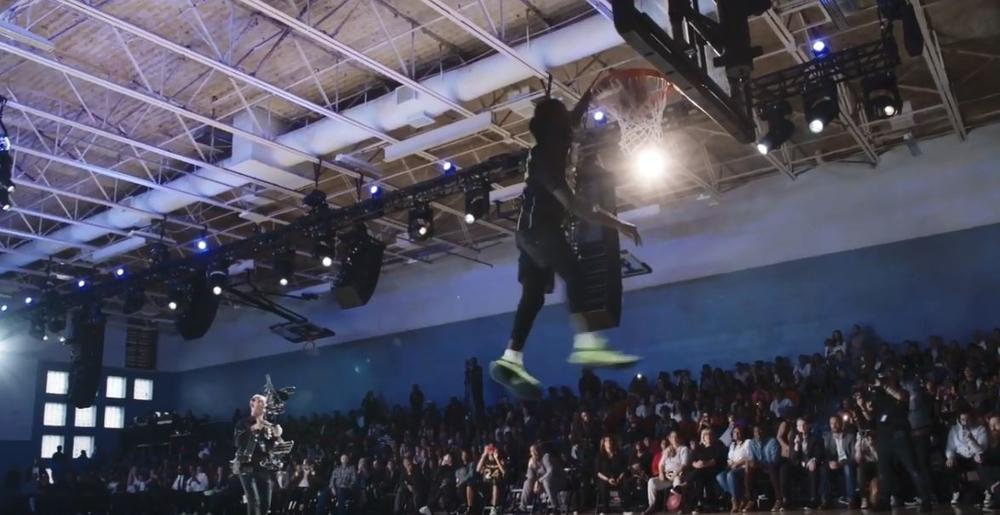 Grand opening festivities at Curry Court.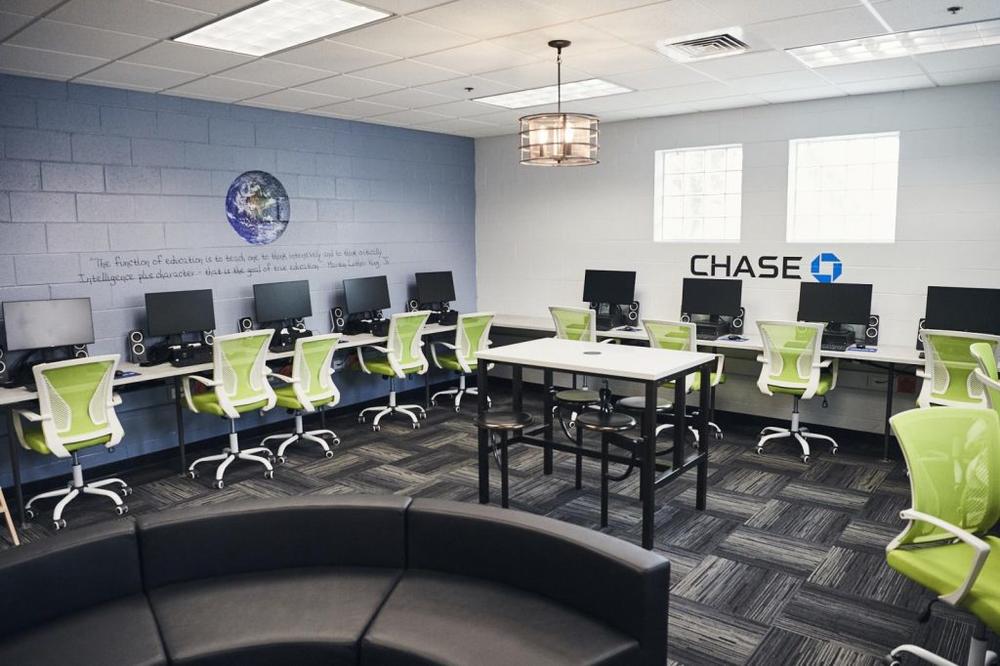 The newly renovated computer lab at the Charlotte Housing Authority's Carole Hoefener Center.