Durham Housing Authority CEO Anthony Scott testified on behalf of CLPHA today before the House Appropriations Subcommittee on Transportation, Housing and Urban Development, and Related Agencies during a hearing titled, "Stakeholder Perspectives: Affordable Housing Production." In his written statement and prepared remarks, Scott emphasized the critical need for reinvestment in the nation's Public Housing and Section 8 Housing Choice Voucher programs, which are the foundation of the affordable housing market.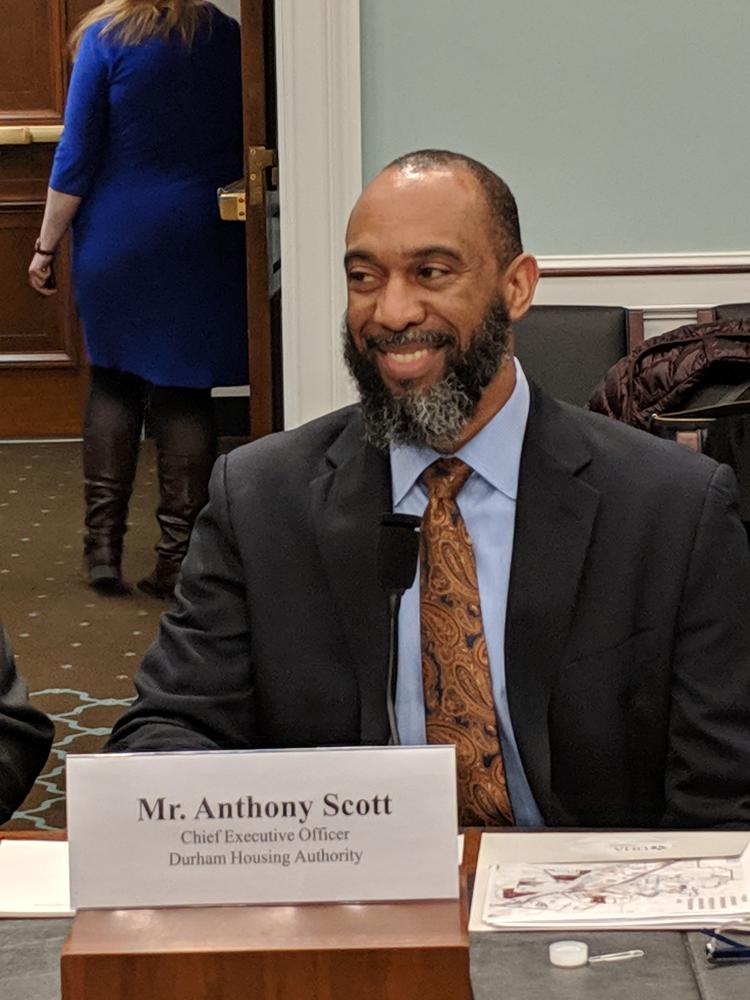 "As a nation, we are now at a critical stage for needing aggressive action to undertake affordable housing production and preservation," said Scott.
In addition to calling for increased appropriations to the public housing capital and operating funds, Scott urged Congress to combat the affordable housing shortage by providing housing authorities greater flexibility to preserve and transform public housing through the Rental Assistance Demonstration Program, the Moving to Work program, and with selected and targeted flexibilities through a defined statutory process.
Along with Scott, representatives from the North Carolina Housing Finance Agency and National Housing Trust were invited to participate in the Appropriations Subcommittee hearing.
Subcommittee Chairman David Price (D-NC) opened the hearing by underscoring the broad scope of people who are impacted by the nation's affordable housing crisis. "Amazingly, only one in four people eligible for federal rental assistance can receive it because of funding constraints," he said. "This is not written in the stars; it is a political failing. At a time when housing should be a front-burner issue, we seem to be falling farther behind."
Price was joined on the dais by Ranking Member Diaz-Balart (R-FL) and subcommittee members Reps. Mike Quigley (D-IL), Katherine Clark (D-MA), Brenda Lawrence (D-MI), Norma Torres (D-CA), Pete Aguilar (D-CA), Will Hurd (R-TX) and Steve Womack (R-AR) who all engaged Scott and the two other witnesses in multiple rounds of questions about the specific barriers to affordable housing production and preservation, and requested additional recommendations to Congress and the federal government for addressing those challenges.
Among his recommendations, Scott suggested changes to the RAD program to increase its effectiveness. "Fundamentally, the RAD program allows DHA to create mixed-use and mixed-income communities that allow a more diverse socio-economic living environment," testified Scott. "Our barriers are a RAD program that doesn't allow enough flexibility to fully leverage development opportunities with private sector development… The private market moves at a faster pace and waiting on a RAD approval to transfer units could result in a missed opportunity."
Scott added that public housing authorities are interested in creating financial stability for their communities over the long-term, and that RAD helps to achieve that.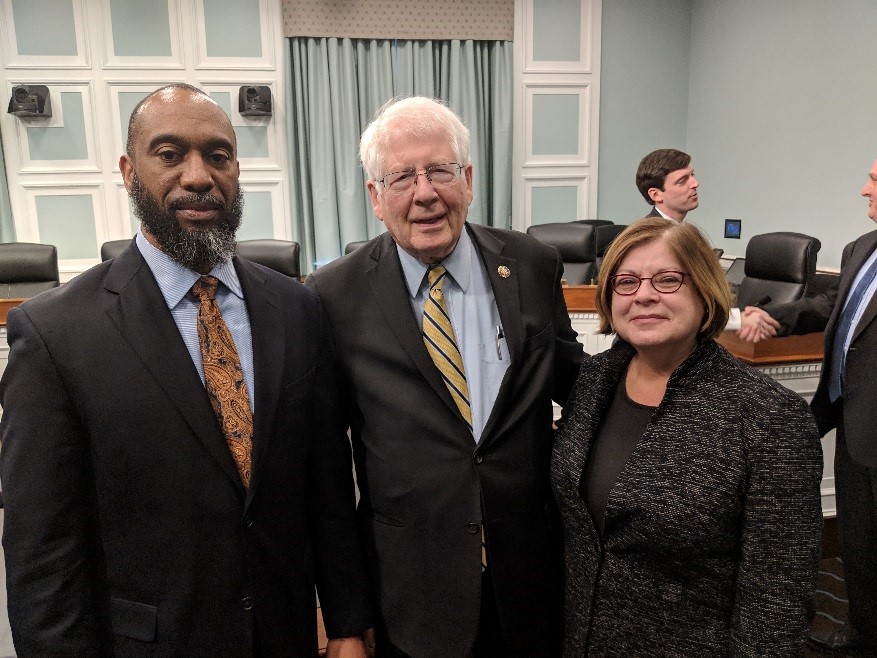 In response to a question from Rep. Womack about the types of local partnerships that contribute to housing successes, Scott explained that supportive city and municipal governments are instrumental to achieving the overarching goals of the housing authority.
"We are not just focused on bricks and mortar, but on how we can create an environment that helps families move up and out of public housing, so that other families desperately in need of that housing can move in," said Scott.
A live-stream recording of the hearing can be viewed on the Committee's YouTube channel and CLPHA's press release announcing Scott's testimony is available on CLPHA.org.