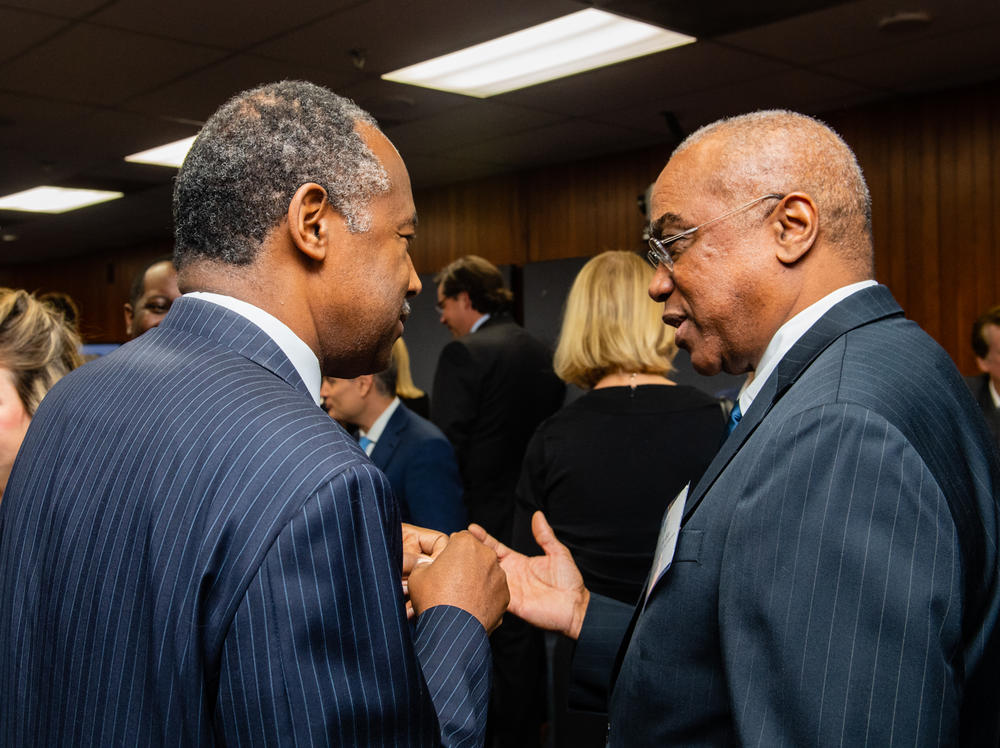 CLPHA Legislative Director Gerard Holder (right) speaks with Secretary Ben Carson at HUD's first Stakeholder HUDdle.
U.S. Department of Housing and Urban Development Secretary Ben Carson and Deputy Secretary Pam Patenaude addressed representatives from housing groups, including CLPHA, during the agency's first Stakeholder HUDdle event organized by HUD's Office of Public Affairs on October 30. In his remarks, Secretary Carson specifically highlighted several public and affordable housing programs among the Department's successes including RAD, MTW, and additional housing vouchers for homeless veterans and people with disabilities.
HUD leadership and staff across HUD's departments were available to meet with attendees at the HUDdle.
The invitation-only event was the first in a series to facilitate better communication between HUD and its stakeholders. The next HUDdle, slated for the winter, will focus on policy initiatives and include time for discussions of areas of shared interest.